Adviser Portals - Built for The Modern Financial Adviser.
Adviser Portals can provide your business with a professional, compliant and cost effective web presence, packed full of information, tools and features. Add to the fact that Paradigm Consulting has negotiated a marked discount on your behalf and have also pre-checked the website content and confirmed compliance, and the result is a compelling proposition which aims to provide Financial Adviser and Mortgage firms with the best online presence possible.
Here are just some of the features:
Compliant Content
Ask us to name the main USP of our service and we'd answer, "compliant content". We make it easy for Advisers to have a web presence.
Content Management System
Because financial advisory firms are never the same, personalise your website to suit your own business.
HTTPS as Standard
A secure and safe web is the future. That's why your website traffic is encrypted over HTTPS by default.
Mobile-friendly Design
It's all about the tablets and smartphones you know. As well as PC's and Laptops, our websites are also specifically designed to work on mobile devices too.
Client Newsletters
Why spend hundreds, or even thousands, on a newsletter for your clients when Adviser Portals can create one for you and deliver it efficiently via your website?
Financial Calculators
Will you provide the answers or let your clients find them elsewhere? Let us provide them.
GDPR Compliant Structured Contact Forms
The only thing worse than no enquiries is a vague or incomplete enquiry. Our structured contact forms do things differently. They're also GDPR compliant allowing you to seek the required consent in order to process the enquiry effectively.
Email Communication Suite
Stay in contact with the people who want to hear from you.
Content API
So, you're happy with your current website but you really like our content and tools? You can purchase any of the above to fit into your existing site!
Examples
There are currently 7 theme options to choose from. All are totally customisable for colour and content.
https://www.adviserportals.co.uk/websites/examples/
Cost
Due to a specific discount negotiated by Paradigm Consulting on behalf of its Client Firms, you can obtain a full Adviser Portals website for just a one off set up fee of £199.00 + vat (should be £299.00 + vat) and a monthly cost of £49.99 + vat (should be £65.00 + vat) and for a Mortgage only website a monthly cost of £39.99 + vat (should be £45.00 +vat).
Interested? Then visit our website https://www.adviserportals.co.uk, drop us an email at [email protected] or give us a call on 0345 056 3477.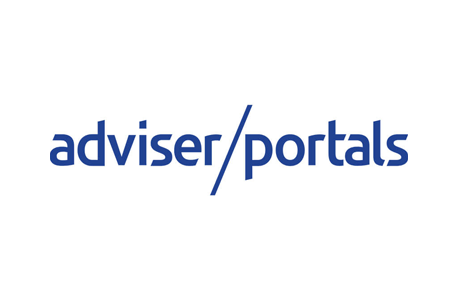 ---