About Puma Investments
Puma Investments is an award-winning investment manager and we offer a range of investments across private equity, property finance and quoted equities. We provide carefully selected investment opportunities for your clients whilst also supporting growing SMEs and professional property developers across the UK. The asset management division of Shore Capital, which includes Puma Investments, manages approximately £1.4 billion in assets.
When Puma Investments was first established, our mission was to provide the best tax-efficient investment opportunities for our customers. Over a decade later, we have helped thousands of clients access investments that deliver attractive tax reliefs whilst also supporting the UK economy.
As a business, our origins lie in the management of Venture Capital Trusts (VCTs). Our parent company, Shore Capital, launched its first VCT in 2005 and created Puma Investments specifically to focus on VCT investing. Today, VCTs remain core to what we do: we now have 14 under our belt. Following strong demand, we re-opened Puma VCT 13 for investment in August 2021.
Over the years, we've created a range of offers to meet investors' different needs. In addition to our VCTs, your clients can also access:
Puma Alpha EIS — our Enterprise Investment Scheme fund;
the Puma AIM Inheritance Tax Service — which invests in companies quoted on the Alternative Investment Market and is also available via an ISA;
the Puma Heritage Estate Planning Service (EPS) — which provides first charge loans to professional property developers.
We are always mindful of our responsibility as an investor, which is why our VCT and EIS investments only provide funding to established scale-up companies that have proven themselves in their market. Similarly, through Puma Heritage EPS we only provide finance to professional property developers and are stringent in our selection process. Likewise, our AIM Service is focused on long-term, defensive growth and we only invest in AIM-quoted companies with a market cap above £50 million.
Our focus is on finding the best opportunities for your clients to invest in. You can read more about our range of offers below or get in touch with our Business Development team who will be happy to help.
Contacting us
Our Business Development Managers are based across the UK and you can find the right representative for your region here. You can also call us on 020 7408 4070 or email [email protected] and we'll put you in touch with the best person for your needs. If you'd like to learn more about Puma Investments, you can visit our website here. We look forward to hearing from you.
Call: 020 7408 4070
Email: [email protected]
Our offers
Puma VCT 13
Puma Alpha 13 invests in growing businesses with strong management teams that operate in sectors providing structural support for growth. Investors are able to support these companies and the UK economy whilst capitalising on their success.
Puma VCT 13 can also co-invest alongside the Puma Alpha VCT and Puma Alpha EIS, which have the same investment mandate, allowings for swifter deployment of funds and giving investors access to a wider pool of investments.
If you are interested in Puma VCT 13 you can find out more information here or visit our Puma VCT 13 webpage here.
Puma Alpha EIS
Puma Alpha EIS seeks to support the growth of UK SMEs by backing exceptional management teams whilst delivering appropriate risk-adjusted returns for investors, together with the full range of EIS tax reliefs. Initial and dealing fees are deducted up front.
Puma Alpha EIS invests in established businesses, delivering diversification through its sector agnostic mandate underpinned by a first return structure to provide additional protection.
If you are interested in Puma Alpha EIS you can find out more information here or visit our Puma Alpha EIS webpage here.
Puma AIM Inheritance Tax Service
Launched in 2014, our award-winning Puma AIM IHT Service is a discretionary portfolio service that seeks to mitigate Inheritance Tax by investing in a carefully selected portfolio of Alternative Investment Market (AIM) quoted shares. Its mandate is to achieve long-term, defensive growth whilst mitigating Inheritance Tax through the use of Business Relief, which takes effect after just two years from the acquisition of qualifying AIM stocks. The service can be accessed via leading wrap platforms such as Ascentric, Standard Life and Transact.
It is also available via an ISA so that investors can retain the benefits of an ISA wrapper whilst also qualifying for Business Relief.
If you are interested in the Puma AIM IHT Service you can find out more information here or visit our Puma AIM IHT webpage here or to find out about the Puma AIM ISA IHT Service visit our webpage here.
Puma Heritage Estate Planning Service
The Puma Heritage Estate Planning Service (EPS) is a discretionary portfolio service that invests in private trading companies that are expected to qualify for Business Relief. Its primary objective is to generate stable returns for shareholders through a versatile service that aims to mitigate risk, whilst also supporting private companies and the UK economy.
Puma Investments has been managing Business Relief-qualifying investments since 2013. Puma Property Finance, which deploys the Puma Heritage EPS funds, has arranged more than £600 million of real estate loans and construction projects to date, whilst incurring 0% capital losses.
If you are interested in Puma Heritage EPS you can find out more information here or visit our Puma Heritage EPS webpage here.
Important information
Risk Factors
An investment with Puma Investments carries risks, for more information please see below and visit www.pumainvestments.co.uk.
Past performance is no indication of future results and share prices and their values can go down as well as up. Minimum returns are not guaranteed. An investment with Puma Investments can be viewed as high risk. Investors' capital may be at risk and investors may get back less than their original investment. Tax reliefs depend on individuals' personal circumstances, minimum holding periods and may be subject to change. Some investments should be regarded as illiquid and it may prove difficult for investors to realise immediately or in full the proceeds.
Legal Disclaimer
This communication is a financial promotion issued by Puma Investments in accordance with section 21 of the Financial Services and Markets Act 2000 ("FSMA"). Puma Investments is a trading name of Puma Investment Management Limited (FCA no. 590919) which is authorised and regulated by the Financial Conduct Authority. This communication is intended for the recipient only and should not be forwarded on.
Cassini House, 57 St James's Street, London, SW1A 1LD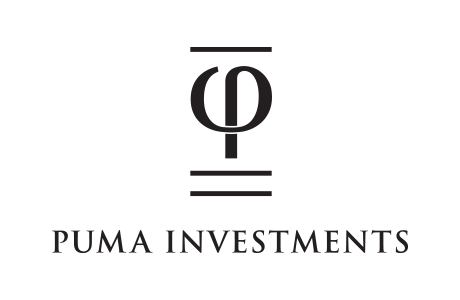 ---