Tax Efficient Review
Home /
Tax Efficient Review
About Tax Efficient Review
Tax Efficient Review (TER) has, for over 20 years, reviewed the tax efficient investment market for UK based independent financial advisers. Everything we do is directed to help the financial advisers who come to us for independent, impartial comment and research on this complex area of the UK investment market.
TER provide independent reviews, comparisons and rankings of Venture Capital Trusts, Enterprise Investment Schemes and Business Relief offerings. We highlight the underlying trades within these offers, as well as the "actual" level of fees and any potential debt or gearing. When advisers are aware of what they are recommending to their clients, they can make better informed decisions. In addition to this in-depth research, we are also a rich source of knowledge and experience for financial advisers to come to when looking at this long-established sector.
The three pillars of Tax Efficient Review are:
Independence: We are proud of our independence. TER are not paid for its research by the fund management groups whose offers we are researching. Our subscribers pay for our research.
Experience: We have been researching this market for over 20 years. Our role is not to "pick the winners", instead we aim to provide valuable research so that your clients end up with a better experience of this sector
Service: We are always on hand to provide our subscribers and panel clients with as much help and service as quickly as we can.
What Services Do We Offer:
TER is a subscription-based website service which holds research on new tax efficient launches, as well as access to all past reviews we have conducted on VCTs, EISs and BR/IHT offers.
Subscribers are emailed when each new review is published, as well as when we issue briefing notes on key matters affecting fund managers or the tax-efficient industry as a whole.
The subscription service is often all that is required for an IFA who wants to check what they are recommending to their clients. But, for IFAs who wish to have a recommended list for their advisers and planners to work from, we also offer a 'panel process'. This is a bespoke service in which we create a panel of approved fund managers and tax efficient offerings, in close consultation with the IFA company. This is monitored and kept up to date as and when offers reach full subscription or close.
We also offer a VCT Valuation Service, where we can produce bespoke reports for your clients on the VCTs they hold, and in a format which can be presented to the client. The information includes initial purchase cost, number of shares, starting NAV per share, current share price, dividend and NAV history, and a commentary on the manager and performance.
Why Choose Tax Efficient Review?
Martin Churchill and Hugh Rogers each have over 20 years of experience of working within the tax efficient market. This level of experience, we believe, is unparalleled within this sector
We specialise in this field. TER are purely focussed on providing the best levels of independent research for our clients – independent financial advisers – to save them time and to help them provide a high level of service to their clients
We always meet with the fund managers we are reviewing prior to conducting reviews
We are independent, in that we are not paid for our research by the fund managers we are reviewing
Contact Us
If you would like to find out more about Tax Efficient Review, please visit www.taxefficientreview.com
or call Hugh Rogers on 07779 278 999 or email on [email protected] if you would like to discuss any aspect of our service further.
We also offer a discounted rate for Paradigm member firms of £660 VAT for any annual subscription (reduced from £795 VAT). If you would like to discuss our panel service or valuation service, please contact us.
Important Information
This communication is provided for informational purposes only. This information does not constitute advice on investments within the meaning of Article 53 of the Financial Services and Markets Act (Regulated Activities) Order 2001. Should investment advice be required this should be sought from a FCA authorised person
Tax Efficient Review (the "Review") is issued by Tax Efficient Review Limited ("TER"). The Reviews are provided for information purposes only and should not be construed as an offer of, or as solicitation of an offer to purchase, investments or investment advisory services. The investments or investment services provided by TER may not be suitable for all readers. If you have any doubts as to suitability, you should seek advice from TER. No investment or investment service mentioned in the Review amounts to a personal recommendation to any one investor.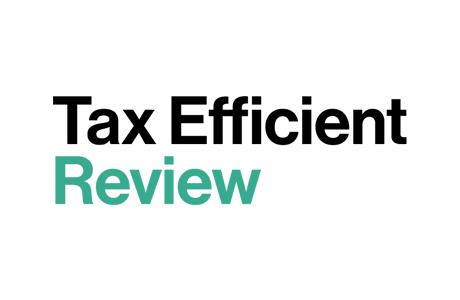 ---