About Kent Reliance for Intermediaries
At Kent Reliance for Intermediaries, we specialise in challenging mortgage cases. Our broader criteria means we could help you find bespoke solutions for buy to let and residential cases.
How could we help your clients?
We offer a range of specialist residential and buy to let mortgages. Our expert underwriters review each case on its own merits, applying criteria beyond the scope of mainstream lenders.
Common scenarios include:
Large property portfolios - landlords with a large number of properties
Houses of multiple occupancy - loans on properties with a number of tenants
High-value properties - buy to let cases on especially high value properties
Limited company lending - for clients with a SPV on their property or portfolio
Multiple units on one freehold - for clients who have converted a property into four or fewer units, without separating the title
Credit problems - who have experienced credit difficulties such as County Court Judgements, defaults or arrears
Complex income cases - clients with multiple income sources, or those who are self-employed
Shared ownership - for clients with poor credit histories or no deposit
Expats - clients who want to buy or let property while living overseas.
With the unrivalled personal service offered by our national network of expert BDMs, we're perfectly placed to help brokers navigate odd cases.
So, if you have a client with exceptional needs, we'll be happy to discuss each case individually and provide tailored lending solutions.
Our products and current rates
Please visit our website for more information on our products and current rates. You can also find your local BDM to discuss.
Got a case in mind?
Find your local BDM here or call 01634888260 to discuss.
Before you can place a case, you'll need to register with us. Please visit the registration page of our website to do so.
Proc Fees
| Product | Gross | Net | Gross Min | Gross Max |
| --- | --- | --- | --- | --- |
| Residential | 0.40% | 0.35% | No Min | No Max |
| Buy to Let | 0.50% | 0.45% | No Min | No Max |
| Retention products | 0.30% | 0.27% | No Min | No Max |
| Further Advance - Residential | 0.40% | 0.35% | £150 | No Max |
| Further Advance - BTL | 0.50% | 0.45% | £150 | No Max |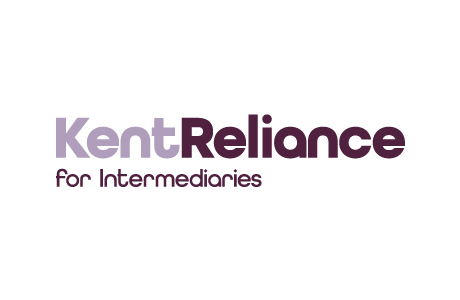 ---
Links
Complex Britain Research Series:
Buy to Let Britain - 9th Edition
---
How to Register
Registering for the first time:
All brokers should visit the
registration page
of their website and register to be able to submit business to Kent Reliance. Please submit your FCA Number and follow the on-screen instructions to complete your registration.
Add Paradigm as payment route:
Email Kent Reliance requesting to add Paradigm.