Mortgages as individual as your most individual individuals
Who are Metro Bank
Whether your customers are first-time buyers or experienced landlords, it's important to find the right products that come with individual support. We've designed our mortgages to be practical, flexible and easy to understand, and our specialist team is on hand to help – so expert advice is right there when it's needed.
Lending available in England, Wales and Scotland (Scottish postcodes covered - DD, DG, EH, FK, G, KA, KY, ML, PA, PH, TD) subject to a minimum purchase price/valuation of £75,000.
What this means for intermediaries…
Personal underwriting means more flexibility on your customer's financial situation.
Comprehensive support through our team of Business Development Managers and Business Development Consultants.
Dedicated Broker Helpdesk to assist at any stage of an application.
Online Mortgage Portal offers a standalone affordability calculator, the ability to submit an AIP or Full Mortgage Application, carry out a Mortgage Illustration, upload documents and track existing cases and access the Rate Switching Portal.
Informative Intermediary website www.metrobankonline.co.uk/intermediaries
Why choose Metro Bank for a mortgage
Residential
Maximum 90% LTV for residential – houses and flats (new build 85%)
Impaired credit history – subject to full assessment and a credit score pass
Joint borrower, sole proprietor – only where the additional borrower(s) is an immediate family relative
Up to four applicants on the mortgage, all four incomes considered
Continued support for self-employed – there will be a requirement to demonstrate the sustainability and profit of the business
50% Bonus/commission/overtime used from the last year
Maximum age 80 considered – term based on the oldest applicants age
Contractors – will consider any profession not just IT workers
Second homes maximum LTV up to 85% considered
Buy to Let
Maximum 75% LTV for buy to let
Top slicing from earned income to support buy to let applications
5 year fixed stress test – 4.5% at 140% of the mortgage interest amount calculated
Maximum age 85 (mortgage term based on the oldest applicant)
Rate Switching – no product fee for residential loans up to £2m, switch up to 3 months early with no ERC, up to 0.3% procuration fee paid
For full details on the points detailed above please refer to our "Mortgage Lending Criteria Guide"
Local Business Development Managers are available to:
Discuss new mortgage cases and assist on lending policy
Pre-qualify cases before submission
Explore new business opportunities for intermediaries
Provide market insight and trends.
Next steps
Get in touch with your Local Business Development Manager – they love to hear from you.
Simply use our tool which allows you to enter your postcode and find your local BDM at the click of a button - metrobankonline.co.uk/intermediaries/find-your-local-bdm/ or alternatively, contact the Broker Helpdesk on 0203 427 1019
Submitting an application
Doing business with Metro Bank is easy.
To access the Metro Bank Mortgage Portal, please use the following links below and then click on the register/sign in tab and then follow the simple instructions:
To register to use The Mortgage Portal - https://intermediaries.metrobankonline.co.uk/Molregistration/
To login in to The Mortgage Portal at any time after registration - https://intermediaries.metrobankonline.co.uk/firstcharge.
As part of the registration process the Club/Network you are assigned to will be added as a payment route. When you submit your application please select 'the Club/Network you are assigned to' as the payment route from the options provided.
Once registered you'll be able to:
Check affordability on the calculator
Carry out an AIP
Submit a Full Mortgage Application
Upload documents
Live case tracking
Produce a Mortgage Illustration
Switch a rate for an existing customer
Proc Fees
| Product | Gross | Net | Gross Min | Gross Max |
| --- | --- | --- | --- | --- |
| Residential | 0.40% | 0.38% | | £20,000 |
| BTL | 0.43% | 0.41% | | £20,000 |
| Product Transfer | 0.30% | 0.285 | | |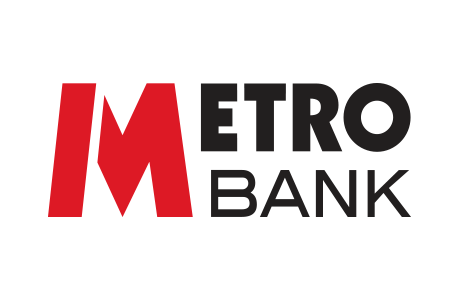 ---
Links
Feature of the Week: Here you will find the latest information on any changes we have made, including a COVID-19 FAQs page.
---
How to Register
Registering for the first time:
To register with Metro Bank, please
click here
. Metro Bank will then send the relevant documents for registration. Please ensure that you mention that you are a Paradigm member.
Add Paradigm as payment route:
Email Metro Bank requesting to add Paradigm.