At NatWest Intermediary Solutions service is our number one priority, and we are dedicated to being there for our brokers when they need us most. We are the dedicated intermediary arm of NatWest and offer brokers an extensive range of mortgages designed for first-time buyers, home movers, remortgagers and buy-to-let investors.
We have designed a Coronavirus hub to provide you one place to go to for information on mortgage holidays, offer extensions, valuations and more. Please click here to visit the hub.
BDM partnership model
Our BDM partnership model ensures a tailored and effective service to brokers, as brokers receives the support of one field and one phone BDM. We have made a great effort to make our service more seamless and broker friendly and with our phone and field BDMs possessing great strengths and knowledge in their respective areas, the new pairings will see brokers inherit the best of both levels of support.
Please click here to view our latest service levels.
Take a look below to see some more highlights of our service:

We accept a wide range of income types. Click here and we'll highlight the varied types of income that we can consider at 100%, including multiple income streams such as multiple jobs along with child benefits and also foster care income. Make sure you ask your customers to declare all of their income sources as this could have a beneficial impact on the amount we are able to lend them.
We've enhanced our buy-to-let offering to ensure we're there for a wider range of customers. We have now increased the total number of buy-to-let properties we will allow a landlord customer to own from 4 to 10. The total includes any unencumbered properties and properties mortgaged with ourselves and another lender.
The maximum aggregate customer borrowing allowed has been increased to £3.5m, which is up from £2m. The current £50,000 minimum income for aggregated borrowing over £1m has been removed. All customers will be required to meet our standard buy-to-let minimum income of £25,000.
We have also now introduced a simplified BTL calculator for you to use with your customers. The initial affordability discussions will now be quicker and simpler for the majority of cases, improving our overall Buy-to-Let proposition
What's changed?
We have simplified our Buy to let Calculator for customers in a number of different situations
Landlords who are looking to switch to NatWest from another lender and repay their current outstanding mortgage, on a like for like basis
And for customers who have 3 or less Buy to Let or Consent to Let Mortgaged properties, including the application in progress, are also eligible for the new simplified calculator.
Letting agent costs
As well as simplifying the calculator we have also implemented changes which mean we now utilise actual letting agent costs rather than assumed.
This new step is no longer assuming letting agent costs for higher rate tax payers, this enables us to collate a clearer picture of a customer's expenditure and ensure they are not impacting those who are not paying letting agents fees.
Please remember to ensure all Buy to Let applications are checked using the calculator on our website before submitting to confirm that they meet our lending requirements
What are the benefits of Product Transfers with NatWest?
No additional underwriting.
Quick, straight forward processing.
Customers can benefit from additional borrowing at the point of switching (subject to Underwriters decision).
Valuation options - The customers has the choice of accepting the House Price Index (HPI) value, or if they are not happy with the stated HPI value, they can proceed on the original house valuation or request a standard valuation. (This will be completed at a cost to the customer and they will need to call 0345 302 0190 to arrange this.)
Exclusive broker rates.
Existing customers on furlough or with payment holidays will be accepted on a like for like basis.
The facility is available for customers who are within their roll-off period (110 days before end date), those on a standard variable rate (SVR) and those with 'track and switch' functionality. The balance available to switch must also meet the product minimum of £10,000.
To process a Product Transfer, all you need to do is follow these 7 easy steps:
Log on to the NatWest Intermediary Solutions website.
Enter the customer's basic details, including Mortgage account number, surname, date of birth, Post Code of secured Property.
Valuation options - Accept the HPI value, proceed on the original house valuation or request a standard valuation to be completed.
Choose a new deal from our competitive products.
Ready to proceed - Once the above process is complete, all you need to do is confirm your customer is happy to proceed. We'll then e-mail the documents to the customer and yourself.
Accepting the deal - Customers are requested to accept the offer within 14 calendar days. (This can be done electronically.)
The completion will take place as soon as possible after receipt of the acceptance or when the existing fixed rate expires
We want to support brokers and customers through their mortgage journey wherever we can. That's why our underwriters will leave their direct dial during communications with brokers, so they can be easily accessed for discussions around the underwriting process. Also our dedicated LiveTALK team is on hand to complement the proactive guidance provided by our BDMs. They can give you an instant answer to questions regarding an application before you submit, be it about lending criteria, packaging or just to check a rate. If you are registered with us you can access the LiveTALK service via the Links section to the right, or from our home page.
Employment status: We don't require applicants to be employed full-time by a multinational company or need to understand where their company's head office is based.
Self employed income: This can be considered where their company is based in the UK or the Republic of Ireland (including Partnerships/Directorships)
Payment of tax: Assuming all other criteria is met; it is not a requirement that the applicant pays their income tax in the UK.
We may consider applications from people who:
Work away for a number of weeks at a time but return to the UK when they are not working.
Work away during the normal working week and return to the UK at weekends This will always be subject to an underwriter's discretion.
We will not consider applications from people who:
Work abroad and only return to the UK for holidays.
Are on secondments living permanently abroad for a short period
Have bought a property abroad to live in.
Access our Customers working abroad guide here.
In the guide you'll find details on the wide range of currencies that we accept.
We instruct all valuations for residential and buy-to-let purchase and remortgage applications, up to £500,000, from 'Day 1'.
This enables the underwriting and valuation processes to run parallel, thus reducing the time a customer has to wait for an offer.
Once the application has been submitted successfully, the valuation will be instructed and the fee for the valuation will be debited from the customer's payment card within 24 hours.
If we decline a case through underwriting/credit score we refund the cost up to £500k valuation.
Access our easy to use residential and buy-to-let affordability calculators on this page. And remember, these are the same calculators that our underwriters use!
We have made changes to the way we capture childcare costs, in order to accurately take into account the customer's monthly childcare expenses.
Customers will now be asked to include their specific childcare costs as a Financial Commitment and will cease to use the average ONS data for this outgoing.
There is no formal evidence which is required for childcare costs, however if there is a difference between what is on the evidence provided as part of the application and the declared costs, this should be challenged/discussed to ensure the correct figure is used for the customer.
As part of the affordability discussion (which takes place as part of your advice process) , you will already be discussing with the customer whether it's certain or likely that childcare costs will change over the next 5 years. The highest figure should be used over the 5 year period.
In some circumstances childcare costs may be unknown, for example if the customer is currently pregnant, on maternity leave or if childcare arrangements are yet to be made. Customers can suggest likely future costs or you can refer to the national average figures, which are located in our A-Z section under 'childcare' here.
Please review the simple steps outlined below in order to use this service.
When you create your case on intermediary.natwest.com
Within 4 hours of the application being submitted you will receive an email from us confirming the mortgage reference number of your application and when you log into our website and select the case the mortgage reference number will be shown against your client details.
Select 'Packaging Requirements' from the summary header and case specific packaging guidance will now be displayed. An option 'Proceed to Upload Documents' will be available below the packaging text. You will then be able to upload PDFs and Jpegs up to 10MB in size.
Neither individual certification nor Certification Face sheet is required when using this method.
Please ensure to click 'Submit' once you have uploaded the documents, you will see on screen confirmation that the documentation has been successfully submitted and the status will change to 'Submitted'. If the status does not say 'Submitted' then we have not received the documents. Once the attached proofs have been recorded on our system (within 4 hours of submission) the status will change to 'Received'.
There is no need to pick up the phone and verify receipt.
Contact us
Via LiveTALK

Talk online with one of our LiveTALK team for technical help, product information and lending policy guidelines.
We're open from 9am-6pm on Monday, Tuesday, Thursday & Friday (except Bank Holidays) and 10am-5pm on Wednesday.

By telephone

For new business enquiries, contact your Business Development Manager on their direct line.

For information on an application that's already been submitted, use 'Track an application'.

Please note that calls may be recorded.

By email

Supporting documentation can be emailed to [email protected]

By fax

Alternatively, supporting documentation can be faxed to 0845 878 9498

By post

Freepost NATWEST INTERMEDIARY SOLUTIONS
NatWest Intermediary Solutions
Mortgage Centre
Cartsdyke Avenue
GREENOCK
PA15 1ED
Luke Christodoulides, Senior Corporate Account Manager, NatWest Intermediary Solutions, said: "We greatly appreciate the numerous awards we have won over the last few years with Paradigm. These include: 2019, 2018 and 2017: Best Overall Lender and 2016: Best Residential Lender. We see this as a testament to our continued hard work in ensuring we offer the best service possible to Paradigm brokers."
Proc Fees
| Product | Gross | Net | Gross Min | Gross Max |
| --- | --- | --- | --- | --- |
| BTL | 0.45% | 0.40% | £250 | £20,000 |
| Residential/Remortgage | 0.35% | 0.32% | £250 | £20,000 |
| Product Transfer | 0.20% | 0.18% | No Min | £20,000 |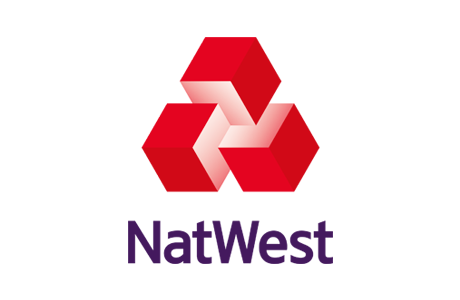 ---
Links
---
How to Register
Registering for the first time:
Register online via the
NatWest website
and select 'Register with us'. Once your registration is complete, they will send you a confirmation email and any necessary log-in details.
Add Paradigm as payment route:
Log in, select 'maintain details' and then 'add payment path' to add Paradigm.