Who are The Nottingham For Intermediaries?
The Nottingham For Intermediaries is the dedicated intermediary arm of Nottingham Building Society.
They are a regional building society located in the East Midlands who support lending across England and Wales. With more than 165 years of experience coupled with strong financial performance they are able to offer an excellent service to intermediaries through a range of products to help meet customer needs.
Long term relationships are important to The Nottingham and they pride themselves in offering a quality personal experience to help you succeed. Their experienced business development mangers are committed to supporting your needs, and their underwriters and support team are only ever a phone call away. The whole team will ensure your customers' mortgages are looked after from application through to completion.
In addition to providing direct access to experts they also have a dedicated website where online DIPs can be obtained, mortgage applications made and Offers downloaded.
How do intermediaries benefit?
Comprehensive support from highly experienced BDMs and a dedicated mortgage desk support at every stage of an application
Direct access to underwriters will mean your cases will be assessed on an individual basis and you will be kept informed throughout
Online mortgage portal offers a standalone affordability calculator, the ability to submit AIPs or FMAs, carry out KFIs, upload documents and track cases through to downloading Offers.
Products available to your customers
95% residential purchase and remortgage (including FTBs)
90% New Build houses (incentives considered)
80% Interest Only (with a suitable repayment vehicle)
Self-Build
Let to Buy
Professional Landlords accepted (with unlimited portfolios)
Full Proc fee paid on ported cases, all products portable
Range of no ERC products both on residential and BTL
Only £35 fee for switching a product after offer
Free valuations on all residential and BTL products
Packaging (standard packaging documents when submitting a case)
3 months' bank statements
3 months' pay slips
3 years proof of self-employment (SA302's and TYO's or accountants reference)
Proof of ID
Broker Declaration Form
Client Declaration Form
Direct Debit Mandate
Asset and Liabilities Statement (BTL only)
Proc Fees
| Product | Gross | Net | Gross Min | Gross Max |
| --- | --- | --- | --- | --- |
| Residential | 0.40% | 0.38% | £200 (gross) | £2000 (gross) |
| BTL | 0.40% | 0.38% | £200 (gross) | £2000 (gross) |
| Limited Company BTL | 0.55% | 0.50% | £200 (gross) | £2000 (gross) |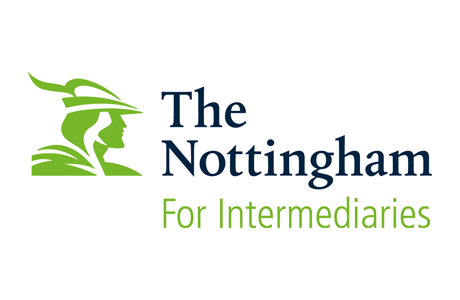 ---
Links
---
How to Register
Registering for the first time:
Click
here
to register online and then complete the form on the right of the page, ensuring that you list Paradigm Mortgage Services as one of your mortgage clubs. To register you will need to agree to their terms and conditions, enter your details and set up your username and password. They will confirm registration within 48 hours of submission.
Add Paradigm as payment route:
Re-register online listing Paradigm as a payment route option.