Precise Mortgages has been helping customers under-served by high street lenders or those with a less than perfect credit profile since our launch in 2010.
We believe that although your customer's case may be complex, applying for it shouldn't be. Our award-winning range of Buy to Let and Residential Mortgages, Bridging Finance and Second Charge Loans is designed to help you get the mortgage or loan your customer needs as quickly and easily as possible.
But don't just take our word for it. Our research* has found that:
98% of customers agree that our products met their mortgage needs
95% of customers agree our communications are clear and easy to understand
94% of customers received their mortgage in time to complete on their required date
* Research conducted directly with customers of Precise Mortgages Q3 2019
Book your virtual BDM visit
Click here to find your local BDM who you can arrange a virtual meeting with
Register
Click here to register to place business with Precise Mortgages ... and remember your password never goes out of date. Please ensure you select Paradigm mortgage club when registering, placing business or checking your existing payment route to ensure you receive the procuration fees listed.
Highlights of Precise Mortgages' ranges include:
Buy to Let
Personal and Limited Company Structures of Ownership acceptable
Portfolio landlords – Precise Mortgages accept up to 20 individual mortgages to a combined value of £10 million (unlimited with other lenders)
6 Bed HMOs and Multi-unit (MUBs) considered
Available in England, Wales & Scotland
Residential Mortgages
New build and help to buy purchases
Furloughed income considered
Self-employed customers with 1 year's figures accepted
Customers with less than perfect credit histories, including historic CCJs, defaults and unsecured/secured arrears considered
Bridging Finance
Downsizing
Additional securities accepted (Cross charging)
Chain Break: Could be the solution if your customer wants to buy a new home whilst waiting for their current one to sell, or if a sale is in danger of falling through because of chain break
Second Charge Loans
Could be suitable for customers looking for an alternative to a remortgage
No early repayment charges if your customer decides to repay all or part of their loan early and no assessment fee for cases submitted to us direct
Employed and self employed customers considered.
What's next for New Build?
In this not to be missed video we discuss the New Build landscape, the challenges it has and will face due to the COVID crisis and what the future holds for this segment of the market.
Adrian Moloney, Group Director of Sales, leads the discussion, asking the team a wide range of questions to open up how and why OSB Group and its brands, Precise Mortgages and Kent Reliance for Intermediaries, are in a position to help lead the way with its recovery. Adrian is joined by:
Neil Richardson MRICS, Group Real Estate Strategy Director
Dawn Mirfin, Group Underwriting Director
Colin Barrett, Group Mortgage Proposition Director
Proc Fees
Product
Gross
Net
Gross Min
Gross Max
Residential & Buy to Let
0.60%
0.50%
Refurbishment Buy to Let
1.20%*
1.00%*
*0.60% Gross/0.50% Net is to be paid on completion of the bridge. 0.60% Gross/0.50% Net is to be paid on completion of the BTL element.
Bridging & Short Term Lending
1.25%
1%
2nd Charge Loans
1.50%
1.25%
Product Transfer
0.30%
0.28%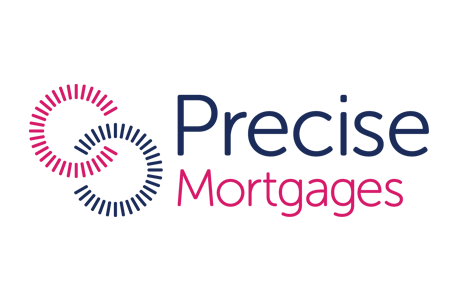 ---
Links
---
How to Register
Registering for the first time:
Click
here
to register online with Precise Mortgages.You will need your FCA number and contact details to register. If you are experiencing any difficulties, contant them via phone on 0800 116 4385.
Add Paradigm as payment route:
Go to 'User Profile' and select 'Change my submission route list' to add Paradigm.