Making Things Easier for You
It's great when things just work. So, Skipton Building Society for Intermediaries has set out to do whatever it can to make your role easier, starting with a list of things you said you want from a lender.
Underwriting
A common sense, straightforward approach to lending.
Access to Skipton's underwriting team if you need it.
Skipton will aim to review any extra documents requested at initial underwrite within 24 hours.
People
You'll be supported by a network of dedicated BDMs.
Skipton combines technology with the human touch, to make things more efficient for you.
You'll receive clear, timely communications.
Service
You can reach Skipton by web chat for case updates and new enquiries.
Your feedback helps Skipton to make its service work better for you.
Get in touch your way – by phone, email, web chat, video call, Twitter

The ideal lender?
"This list of commitments represents all those times you've worked with a lender and needed to speak to an underwriter but couldn't or had a decision from a computer when a person would have been better. They're small things that make a big difference, and this outlines the practical steps we're taking to make things faster, better and easier for you and your clients."
Paul Fenn, Director of Business Development, Skipton Building Society.
Skipton Building Society for Intermediaries
Skipton Building Society has been helping people secure homes since 1853. The vast majority of the Society's lending is done through intermediaries like you. In fact, without you, it wouldn't be where it is today.
Good-to-know
Minimum Submission
Providing a fully packaged case first time will improve the time to offer and help out their our underwriters.

** PLEASE NOTE – Skipton have invested in Auto Income Verification technology and therefore the items below may not always be required. Please only send documents requested in your DIP approved e-mail **

Here's a checklist of everything Skipton will need:
Latest P60 (if using additional income).
Latest month's payslip (if employed).
Latest full month's bank statement showing salary credit (also rental income if BTL).
Accountant's Certificate (preferable) OR latest two years' full signed accounts OR two years' SA302s and one year of accounts (if self-employed).
Any other fees your client has opted to pay up front.
Evidence of retirement income, if the term takes your client into retirement.
Useful links
Products – choose from a range of Skipton mortgage products for your clients.
Our Products | Skipton Building Society for Intermediaries (skipton-intermediaries.co.uk)
Lending criteria – view lending criteria to assess client suitability.
A-Z Lending Criteria | Skipton Building Society for Intermediaries (skipton-intermediaries.co.uk)
Literature – download useful literature and forms.
Guides & Forms | Skipton Building Society for Intermediaries (skipton-intermediaries.co.uk)
Visit https://www.skipton-intermediaries.co.uk/Contact.

Intermediary use only
Skipton Building Society is a member of the Building Societies Association. Authorised by the Prudential Regulation Authority and regulated by the Financial Conduct Authority and the Prudential Regulation Authority, under registration number 153706, for accepting deposits, advising on and arranging mortgages and providing Restricted financial advice. Principal Office, The Bailey, Skipton, North Yorkshire, BD23 1DN.
Proc Fees
| Product | Gross | Net | Gross Min | Gross Max |
| --- | --- | --- | --- | --- |
| Residential* | 0.40% | 0.37% | £100 | No Max |
| BTL* | 0.50% | 0.45% | £100 | £5.000 (£4,500 Net) |
| Residential Retention | 0.30% | 0.28% | | |
| BTL Retention | 0.35% | 0.32% | | |
| Shared Ownership* | 0.45% | 0.41% | | |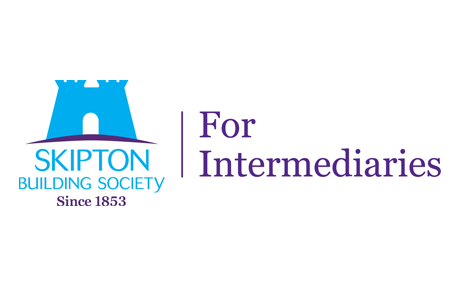 ---
Links
---
How to Register
Registering for the first time:
Please
click here
to register to submit business.
Add Paradigm as payment route:
Put Paradigm as your mortgage club on your next application.
* The minimum loan amount to earn a proc fee for a purchase or re-mortgage new application to Skipton is £25,000.