Important information - changes to product offering and policy requirements
We have restarted physical valuations and reinstated our product range up to 90% LTV. Some changes to policy requirements remain in place.
We're continuing to monitor the situation closely and we're working hard to support you and your customers during these difficult times.
For a full update of all changes please view our dedicated update page.
Support that lets you shine
We know how tough your job can be today, which is why we work our socks off to help make it easier for you to do what you do. That means our very best products, streamlined underwriting and the dependable service that matters to you
We'll always take the time to understand what you need, how you like to work and how we can help each other. That way, we can help you provide a service your clients will feel good about.
Our commitments
We continue to stand by the commitments we made to you:
Offers for your customers within 10 working days of receiving a fully packaged application, or we'd give your customer £100. See virginmoneyforintermediaries.com for conditions.
To offer you our very best products - we don't offer better deals through other channels to attract new customers ourselves.
At least 24 hours' notice before we increase the rates on our mortgage deals.
A fair day's pay for a fair day's work, with procuration fees that reward you for the work you put in.
Dedicated service teams and your own BDM, ready to support you with whatever you need.
Mortgages with your clients in mind
We're committed to offering intermediaries our very best products, including Intermediary Exclusive deals which are available for a limited time only.
We offer:
Residential mortgages up to 95% LTV
Buy-to-let mortgages up to 80% LTV
Shared Ownership mortgages
Help to Buy Equity loan deals
Product Transfers with a procuration fee
Flexible features, like overpayments and payment holidays subject to Virgin Money's agreement and the terms and conditions of your customer's mortgage
Fully flexible products
Cashback incentives on selected deals
Flat fees and fee saver options
Free standard legal work and free basic valuation for remortgage customersâ€
Featured Virgin Money Video
In Virgin's latest video 'Staying connected to your mortgage clients on social media', Cat - their Business Development Manager at Virgin Money - has some expert advice on using social media to connect with your clients. Doing it well gives you the chance to build relationships and share lots of helpful information for buyers.
Staying connected to your mortgage clients on social media from Virgin Money on Youtube.
We love to share
When it comes to feedback, we like to lay it all on the table.
We're so confident in the service we deliver to our intermediaries, we ask you to rate us after every mortgage completion. Then we publish the results on our website for all to see. No filtering out the bad reviews.
Visit our reviews page to read what our Intermediary Partners have to say about us.
A more rewarding partnership
As a Virgin Money intermediary partner you also get access to terrific offers from the Virgin family. From money off holidays to discounts on entertainment or a fantastic balloon flight to a great case of wine - you can enjoy special treatment across the Virgin Group*.
It's our way of saying thank you. So make the most of your new family and start enjoying the benefits.
For full details of the latest offers visit virginmoneyforintermediaries.com/offers
Contact us today
For sales enquiries or support, contact your dedicated BDM or visit virginmoneyforintermediaries.com for tools, sales aids and details of our latest products.
Not sure who your BDM is? Use our BDM finder.
For any queries relating to pre and post application, call your dedicated Regional Service Team:
New Build 0345 600 1477**
North 0345 600 1706**
South 0345 601 0680**
East 0345 606 0301**
West 0345 605 7025**
Your dedicated Regional Service Team are policy experts and have access to underwriters and can help you with any of the following queries:
New business criteria enquiries
Declined decision in principles or applications
A loan amount generated
An application already submitted
Help or support with our online application system Virgin Money Online (VMO)
Product transfers on an existing Virgin Money mortgage
*Offers, which are available to all intermediaries registered with Virgin Money, are subject to change and may be withdrawn at any time. Please check the terms and conditions carefully.
** Lines are open 8.30am to 6pm Monday to Friday, excluding Bank Holidays. Calls to 03 numbers cost the same as calls to 01 or 02 numbers and they are included in inclusive minutes and discount schemes in the same way. Calls may be monitored and recorded.†Please be aware that a physical valuation may not take place on all cases.
Proc Fees
| Product | Gross | Net | Gross Min | Gross Max |
| --- | --- | --- | --- | --- |
| Residential, BTL & Shared Ownership | 0.50% | 0.45% | No min | No max |
| Product Transfer | 0.38% | 0.35% | No min | No max |
| Ported | 0.50% | 0.45% | No Min | No Max |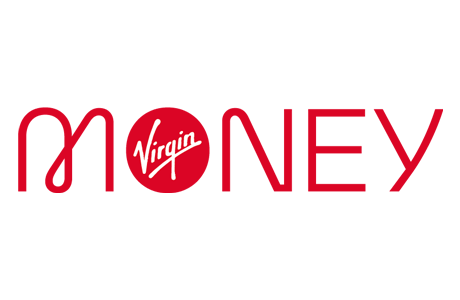 ---
Links
---
How to Register
Registering for the first time:
Register online
via their website
(follow the route 'submitting business', 'Registrations and Amendments')
Add Paradigm as payment route:
Visit their website and 'Update your details' to add Paradigm.