We provide income protection. In fact, we invented income protection. So, we understand what it takes to keep the bills paid and help keep your clients' lifestyles intact if they're unable to work for a while. We have all the options you need in one place, so you can set it up in the right way at a price that works for your client. Great service. No-fuss claims process. Jargon free, friendly and easy to understand literature. In fact we believe it's the most refreshing and straightforward available in the UK.
Introducing My Sick Pay
We've simplified our proposition from multiple products into one – this makes it easier to understand and advise on. We're providing the options Advisers asked for, across all jobs, from accountants to zookeepers. Previously popular options like guaranteed prices or level prices weren't available to large parts of the market. So now you can offer more attractive cover to more clients, with the same great service and people you've come to expect.
The good news is, for all jobs, we now offer your clients:
Age based or level prices. Age based prices which start off a lot lower and go up each year with age. These can make the initial price much more affordable if your client is on a budget. Level prices will be more than age-based prices to start with, but won't change with age.
Sick Pay that pays out for 1 year, 2 years, or all the way to an end age of your client's choice. If price is an issue, picking 1 or 2 years can help you and your client work to a budget.
Guaranteed or reviewable prices.
Options as to how long your client waits between 1 week to 52 weeks to get their Sick Pay
An option of keeping up with the cost of living
The freedom to choose what age their insurance will end, up to age 70
Supporting you
Whether you're new to income protection or a seasoned protection writer, we can help you. You have your own dedicated Business Development team who can answer any questions you may have about our plans, the application process, sales techniques, objection handling and much more. You can find their contact details at https://www.holloway.co.uk/advisers/adviser-support

Kaleidoscope
As we invented income protection it was only right that we were the first to develop a unique website "Kaleidoscope" for Advisers like you, who sell or want to sell income protection.

Kaleidoscope's content is tailored to your level of experience, created to help you increase your income protection knowledge and business skills whilst earning CPD accreditation. This includes interactive videos to develop your sales skills, marketing guides and articles about the latest updates in protection, and sales aids all designed to grow your income protection business.

You can register for Kaleidoscope free here
Holloway Friendly is the trading name of The Original Holloway Friendly Society Ltd. Holloway Friendly is registered and incorporated under the Friendly Societies Act 1992, registered No. 145F. Registered office: Holloway Friendly, Holloway House, 71 Eastgate Street, Gloucester, GL1 1PW. Authorised by the Prudential Regulation Authority and regulated by the Financial Conduct Authority and the Prudential Regulation Authority. FRN 109986.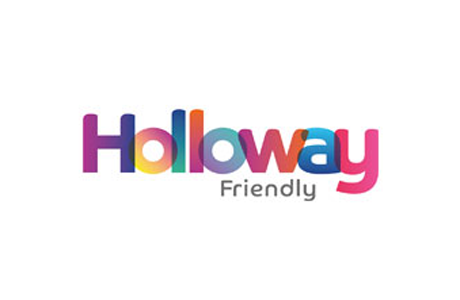 ---
Links
Contact us
Adviser Support:
Email: [email protected]
Telephone: 0800 716654
Underwriting:
Email: [email protected]
Telephone: 01452 782760
Claims:
Email: [email protected]
Telephone: 01452 782754
Web: holloway.co.uk
Kaleidoscope: www.holloway.co.uk/kaleidoscope

Book a call with our Business Development Team
Follow us on LinkedIn
Follow us on Twitter
---
How to Register
If you are setting up agencies for the first time with providers
Click here
to register, listing Paradigm as your network.
If you are an adviser to a firm that already has agencies
Click here
to register, listing Paradigm as your network.
If you have applied for an agency and need to be setup on a provider's online system
Please email their adviser support via
[email protected]
.