LV= GI is available, for the first time ever, to intermediaries - a new offering for you to sell to your clients, with the same LV= heart.
LV= believes outstanding people deliver outstanding service and that powers performance for you and your business. But it's their combination of people and technical capability that delivers better results for everyone - because they know you'll always have your client's back, so they'll always have yours.
Their dedicated Learning & Development team are always on hand to help boost your business too - with workshops, webinars and specialist training to support intermediaries in bringing that people-focussed service clients know and love.
Their ambition to be the best loved insurer is rooted in their culture; to deliver a top-notch range of General Insurance products, whilst working hard to make important decisions simple and straightforward, with innovative tech and tools.
SmartQuote for Intermediaries
The game changing SmartQuote tool means you can give your customer a Home Insurance quote in minutes. It works by combining data points from various public sources, to generate a quote so you don't have to ask the endless questions, this makes it far quicker than the process you're used to and reduces the non-disclosure risk, giving you and your customer greater peace of mind.
Buildings and Contents insurance
With two product offerings of Platinum and Gold buildings and contents insurance, your clients can rest assured they'll be covered should the worst happen.
Cover for your clients up £1.5 million to help rebuild their home

Full accidental damage cover is included with Platinum and optional with Gold

Choose either £80,000 or £150,000 of contents cover

Contents stolen from outbuildings like sheds and garages is included
For more features and benefits of LV= GI's Home Insurance
Landlords Insurance
Covering rental properties has never been easier with LV= GI they'll provide buildings and contents cover along with optional extras like, Home emergency cover and Legal expenses, so Landlords have peace of mind. Find out more on LV= GI's website
Contact us
Key Account Manager
Hannah Walker
Key Account Manager
[email protected]
07384 452 331
Partnership Sales Team
For enquiries regarding new business, product information and system and document support.
[email protected]
0370 900 8829
Agency Management Team
For enquiries regarding new agency requests, system access and commission queries.
[email protected]
0800 085 6674
Our General Insurance Account Managers can be reached from 9am to 5pm Monday to Friday and our Telephone Account Management Teams are available from 9am to 5pm Monday to Friday. Calls may be recorded and monitored. Call charges will vary.
LV= and Liverpool Victoria are registered trademarks of Liverpool Victoria Financial Services Limited and LV= and LV= Liverpool Victoria are trading styles of the Liverpool Victoria General Insurance Group of companies. Liverpool Victoria Insurance Company Limited, registered in England and Wales number 3232514 is authorised by the Prudential Regulation Authority and regulated by the Financial Conduct Authority and the Prudential Regulation Authority, register number 202965. Registered address: 57 Ladymead, Guildford, Surrey, GU1 1DB. Tel. 0330 1239970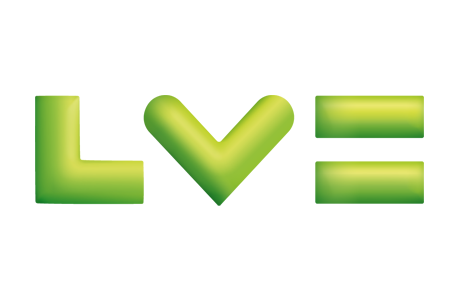 ---
How to Register
If you are setting up agencies for the first time with providers
To set up a new agency simply complete the online application form.

To add a new adviser to an existing firm the firm Principal will need to email

[email protected]

with the adviser's full name and email address and we can set them up.

Access to the Quote and Buy portal is given at the same time as the agency set up however if you need any support please email the agency management team

[email protected]