Legal & General
Intermediary Designed is their commitment to you and your business. They're continuing to invest and build on their intermediary heritage, as well as looking at new ways to improve their service so they can deliver more for you.

They are focusing on one positive goal – working together to grow the protection market. They will continue to evolve their collaborative relationship with you, sharing responsibilities and working towards the same goals. They'll be here for you and your clients - today, tomorrow and into the future.

L&G know protection is sold not bought. Only 31% of UK adults have life insurance, but by working together we can change this and protect more people.

Umbrella Benefits. Additional cover your clients can count on

Introducing our new Umbrella Benefits. Exclusive to intermediaries, it's a package of additional cover and services to help you meet the needs of your clients, while providing the choice they want from their protection products.

What's included:
Wellbeing Support – personalised emotional and practical support from a dedicated registered nurse provided by RedArc Assured Ltd. Included as standard on our personal protection policies.
Fracture Cover* – financial peace of mind if your clients get injured. Covers multiple claims per year, with a maximum benefit of £7,500. Available for an additional £5.90 a month.
Private Diagnostics* - it's important to be able to get answers quickly when facing a serious illness – so clients are provided with access to some of the UK's top consultants. Available for an additional £4.50 a month.
Rehabilitation Support Services – once your clients have made a valid claim, our in-house team of healthcare professionals can provide tailored support advice, as well as help them return quickly to health and work. Included as standard with our income protection policies.

To find out more about our Umbrella Benefits, and how it can make a difference to your clients click here.

*Fracture Cover and Private Diagnostics are insured by AXIS Specialty Europe SE. The support and services are provided by Trustedoctor, a sister company of Further Underwriting International SLU

Our response to COVID-19 - Caring for you and your clients
These are unprecedented times as we all try to adapt to a new normal. For many uncertainty and insecurity are a constant presence in their lives but we will continue to do all we can to support you and your clients.

You can access lots of information and tools, including short videos about the case tracking functions in Agent Hub. If you can't find the answer to your question online, then our phone lines are open. However, we apologise that your wait time may be longer than usual. And we please ask you not to call us unless you cannot progress your case via our user systems.

To stay up to date with Legal & General developments for protection, please access our dedicated COVID-19 page.
Overview
Keep learning
Personal professional development is a must for every successful adviser. Not only does the FCA insist on at least 35 hours of CPD a year for those advisers in the retail market, but it makes sense to stay current, so you can give your clients the best service possible.
We offer regular live webinars throughout the year. All we need is your name, email address and Legal & General agency number. Select the day that suits you best and follow the instructions.
Enrol in webinars
We also offer a selection of workshops which you can ask your usual telephone account manager about.
Useful tools
Click here
to access the tools and calculators page you may find useful.
Click here
to access a full literature library.
Our claims statistics are more than just numbers.
In 2019, we paid out over 15,000 claims to support your clients and their families. But they're more than just numbers to us, they represent real people that we've helped in their time of need.
As well as our customers, we also recognise the importance of the people that make it happen – our advisers and claims teams. To find out more about the people behind the numbers, download our
claims magazine here
.
Access 2019 stats.
For Enquiries
NEW - Live chat functionality -
Chat online with our new and existing business support teams for queries regarding protection policies. Live chat is available Monday – Friday, 08:00 - 17:00.
Access via OLPC
Contact us by phone:
Intermediary Sales Team:
0345 273 0010
Service Teams (New & Existing Business):
0345 270 7010
Your Account Manager
Or more information visit:
www.legalandgeneral.com/advisercentre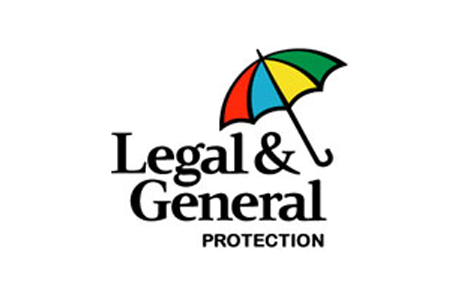 ---
Links
---
How to Register
If you are setting up agencies for the first time with providers
Please complete an
origo application
. All agencies will be required to complete an on-boarding process including financial checks, FCA checks, validation checks etc. and they will require signed personal director guarantees. Please note that a commission withhold facility will be put into place when a DA firms unearned indemnity commission (UIC) amount reaches £75k. This is to help build up a cash reserve to help offset any potential debts if the firm suddenly ceased trading. More information can be provided on how this scheme works.
If you are an adviser to a firm that already has agencies
You can contact L&G's registrations team via
[email protected]
or call their team on 0370 0500 274 option 2, you will need to have their agency number to hand. An adviser can also register for OLPC access online by clicking herethis usually requires a directors email address being entered to approve the OLPC request (security check to confirm the person works for the firm)
If you have applied for an agency and need to be setup on a provider's online system
Full instructions and links sent via email with the agency confirmation.