Company Profile
Source Insurance has been supporting brokers for over 25 years. We offer whole of market cover, providing real choice and we work with blue-chip insurers to ensure quality cover for your clients. Our online platform allows us to return on up to 95% of all insurance risks, including those deemed to be non-standard in nature.
Example Non-standard Risks:
Unoccupied properties
Properties undergoing renovation
Flat-roof properties
Clients with previous CCJs/IVAs
Clients working from home
Previous subsidence

Regional Sales Managers
Regardless of where you operate within the UK, our team of Regional Sales Managers (RSMs) are on hand to assist you with every aspect of General Insurance. RSM's can help you explore and understand the possible opportunities within your broker business, with the overall aim of supporting intermediaries to introduce a lucrative and long-lasting stream of additional income. RSM support is delivered both electronically, through telephone and email communication with face-to-face appointments also available for those who require additional assistance and training.

To find your dedicated RSM, click here.
Broker Support Agents
We have a dedicated team of Broker Support Agents (BSAs) to help you navigate our platform, available to offer support at each step of the policy process. The team are passionate and driven to help brokers achieve the best experience possible with Source. If you wish to speak with one of the team, please click here to find your regional BSA.
Alternatively, you can email [email protected]
Proactive Renewals Management
Through varying methods of communication, our Proactive Renewal Team work relentlessly to secure renewal business year-upon-year, alleviating legwork for you as a broker. Our text alert service notifies your client when their policy is due to renew, removing a dependence on you having to contact your list of their clients directly, at renewal. However, you can keep track of your client renewals and policies by logging in to YourPlace.
New LiveChat Support
We're committed to delivering the best broker and client care and support through straightforward communication. Our LiveChat facility is available on all our major channels, including our GI platform itself, allowing instant support and answers at your convenience.
We pride ourselves on offering a bespoke service to all of our brokers along with some added extras:

Our Commission Guarantee
A quality product should last the test of time. Similarly, you will be guaranteed trail commission for the lifetime of a policy, even if you retire or leave the business.

Source Rewards
Being a Source broker means extra income! Earn Rewards points for all new business and renewal cases submitted via the Source platform. Build your points over time and exchange them for vouchers at a range of retailers.

LearningLab
Being your Property Insurance Experts, we want to make you the expert too. Our online Continuing Professional Development (CPD) portal will keep you updated on industry-relevant topics, all whilst earning that valuable CPD time. With easy to watch videos and downloadable certificates, it's never been easier to learn from the comfort of your desk.

Client Support
Your clients can access their own dedicated customer support and eDocs through our separate policyholder website here. This website is designed to help your clients understand Source's role in their insurance journey and to provide answers to their questions about their policy.
Your client will always remain your client, so you'll continue to earn commission year on year, for as long as they renew with Source, we just want to help with the everyday queries and hopefully free up your time.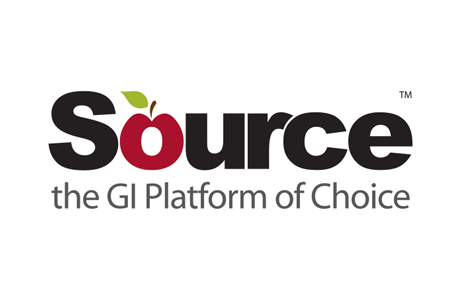 ---
Links
Our Products:
Household Insurance
Let Property Insurance
Our Resources:
View Comparison Charts and eBooks
Our Offering:
What you can expect from Source
---
How to Register
If you are setting up agencies for the first time with providers
Advisers can set up an agency by visiting the website or by
clicking here
. There is a dropdown list for Network / club to align their account to Paradigm. Alternately contact one of their support team on 02920 265265 who will set them up
If you are an adviser to a firm that already has agencies
Click
here
or contact them via 02920 265265. Alternatively, a user can be added to an existing account via the settings feature in the toolbar on the main quote system.
If you have applied for an agency and need to be setup on a provider's online system
Once an adviser has registered they automatically have instant access to their online quote platform.