As a mutual, we couldn't be more friendly. We're committed to working with you to grow your business and deliver the best possible outcomes for your clients. Put simply - you matter more.

Our multi award-winning proposition provides you with a range of products to meet your clients' needs, including:
Income protection
Our Income First product provides first-class income protection for a wide range of occupations, from office-based professionals to manual workers and skilled trades.
Why Income First?
One product covering a wide range of occupations
Level premiums available to all occupations with a four week waiting period or longer
Flexible waiting periods for NHS medical professionals and teachers
No automatic medical evidence required for those under 42
Two options to fix the monthly benefit amount
The ability to increase benefit levels to meet changing needs, including flexibility for renters
Increased peace of mind for those changing jobs.
Find out more
.

Life cover
Our life cover products help your clients living with medical conditions get the cover they need:
Real Life – for those with serious or multiple health conditions
Managed Life – for those with type 2 diabetes or a high BMI.

Why The Exeter?
Cover for clients who may not be accepted elsewhere
Expert underwriting for even the most complex of cases
Flexible quote and apply journey
A simple, signature-free process for placing policies into trust.
Find out more
.

Support for your clients
Our HealthWise app is free for members and their immediate family, giving convenient access to expert medical advice and treatments, including:
Remote GP appointments
Expert second medical opinions
Physiotherapy
Mental health support
Lifestyle and nutrition consultations
Registered dietitian consultations.
HealthWise is provided by Square Health.
Find out more
.

Support for you
Our adviser knowledge centre contains tools and resources to support you in your client conversations and help you with your CPD learning requirements, including:
Find out more
.

Contact us
To find out more about The Exeter book an
online product briefing
with one of our sales team.
130521/2033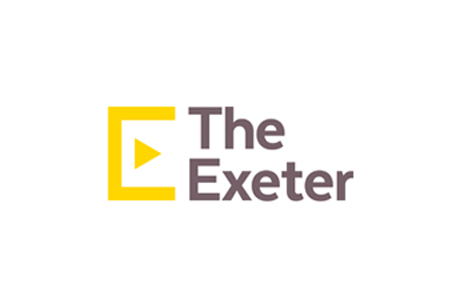 ---
Links
---
How to Register
If you are setting up agencies for the first time with providers
Click here
to register with the Exeter. This gives you the option to register as directrly authorised or an appointed representative firm. The Exeter's system uses a firm's FCA number, and will automatically link firms to networks and advisers to the firms.
If you are an adviser to a firm that already has agencies
Click here
to register as an individual adviser. The Exeter's system will link you to your firm's master agency via the FCA number.
If you have applied for an agency and need to be setup on a provider's online system
Following the application, you will receive an email listing your username and a link to set up the password.