Literature Library
Home /
Literature Library
Paradigm regularly create a wide range of materials which are designed to help you to better understand important topics or upcoming regulatory changes, and to assist with your continued professional development.
Please browse our literature library below…
eBooks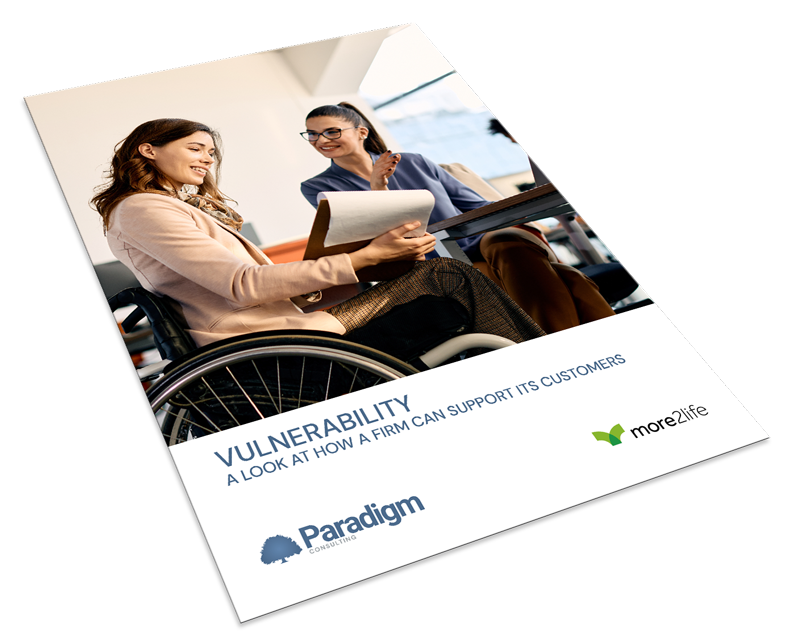 Vulnerability - a look at how a Firm can support its customers
FCA expectations of all firms
Who is a vulnerable customer?
Drivers of vulnerability
How to identify vulnerable clients
What can advisers do to be supportive?
Download the FREE eBook
---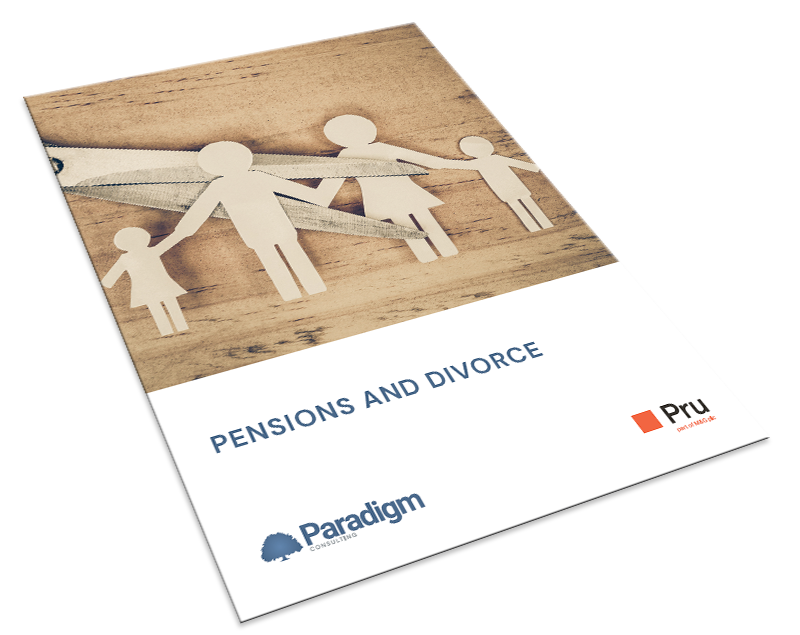 Pensions & Divorce
Legislation
How pensions are valued
Attachment orders
Pension Sharing
Interaction with lifetime allowance
Download the FREE eBook
---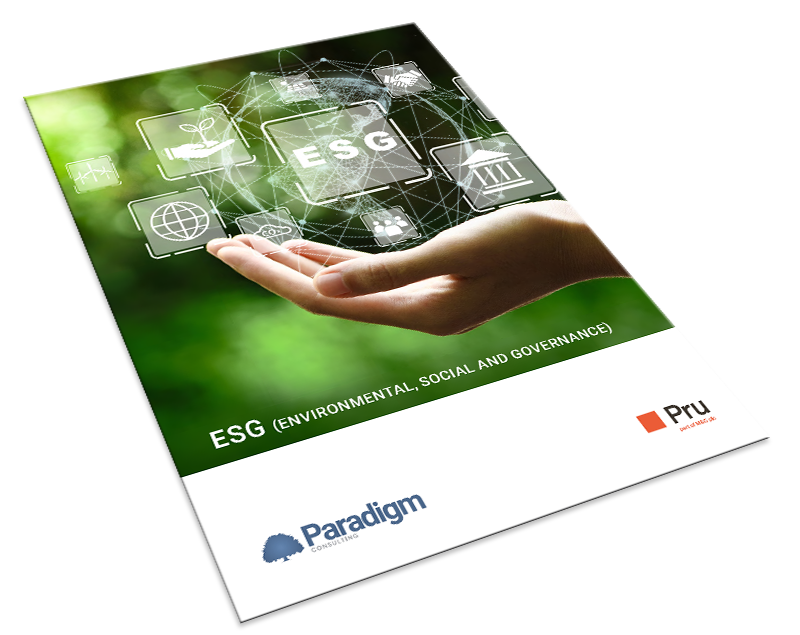 ESG (Environmental, Social and Governance)
Questions clients may ask about sustainable investing
How to capture client's thoughts, feelings and attitude to sustainable investing
What to think about before asking the question
Download the FREE eBook
---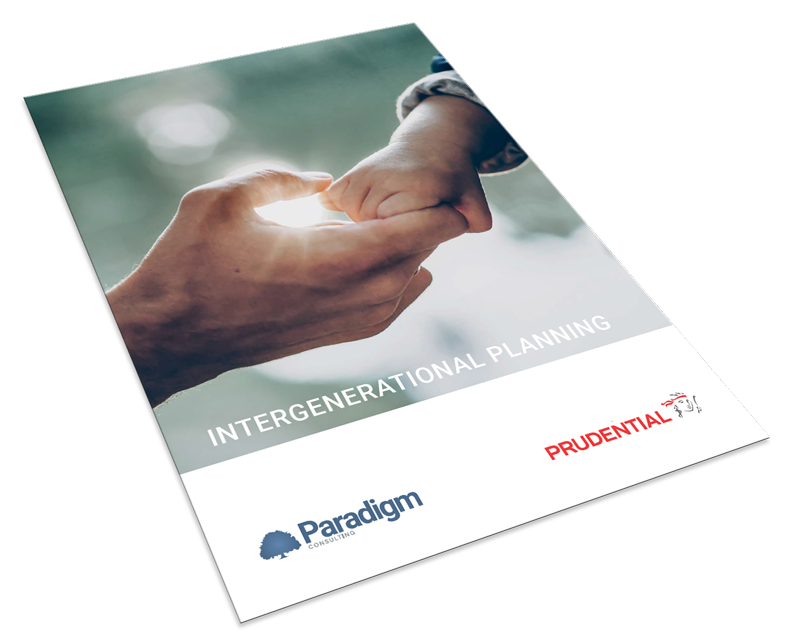 Intergenerational Planning
Systems and controls
Fact Finding
Research and due diligence
Suitability Reports
Download the FREE eBook
---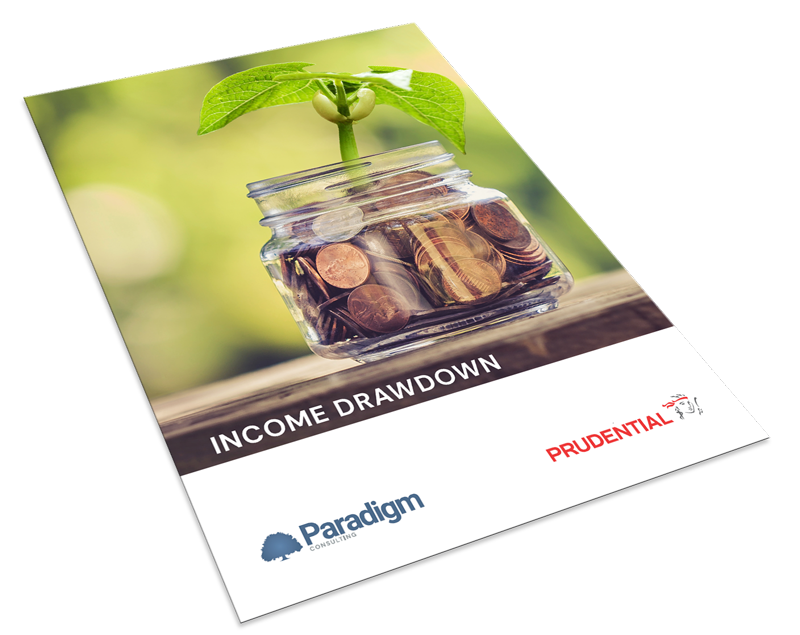 Income Drawdown
What do clients want in drawdown?
How can you help your clients?
The intergenerational aspect of income drawdown
The methods for taking an income from a pension
Download the FREE eBook
---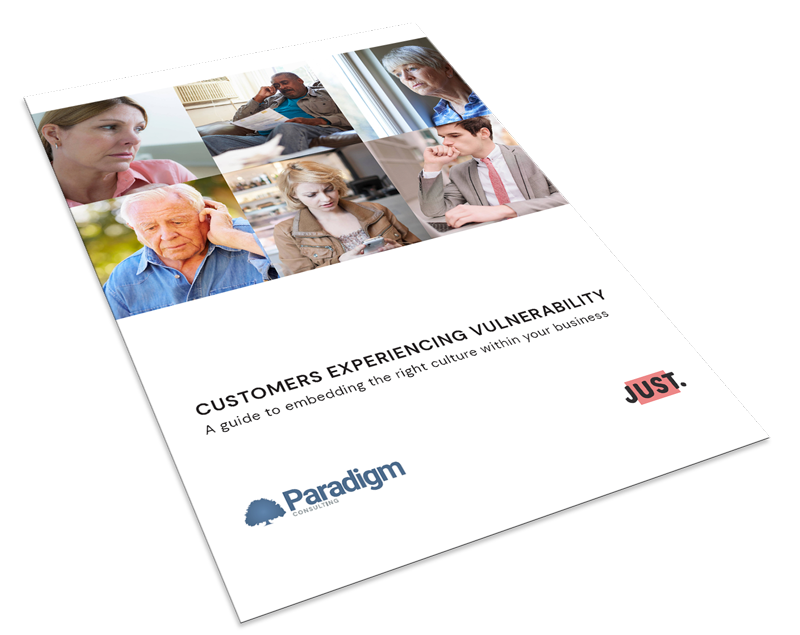 Customers Experiencing Vulnerability
Review of the FCA Guidance Consultation paper on customer vulnerability, published in July, 2019
Identify different types of vulnerability
Look at the impacts of vulnerability
Understand a vulnerable person's needs
Develop skills and capability of staff
Integrating an effective vulnerable customer policy within your firm
Download the FREE eBook
---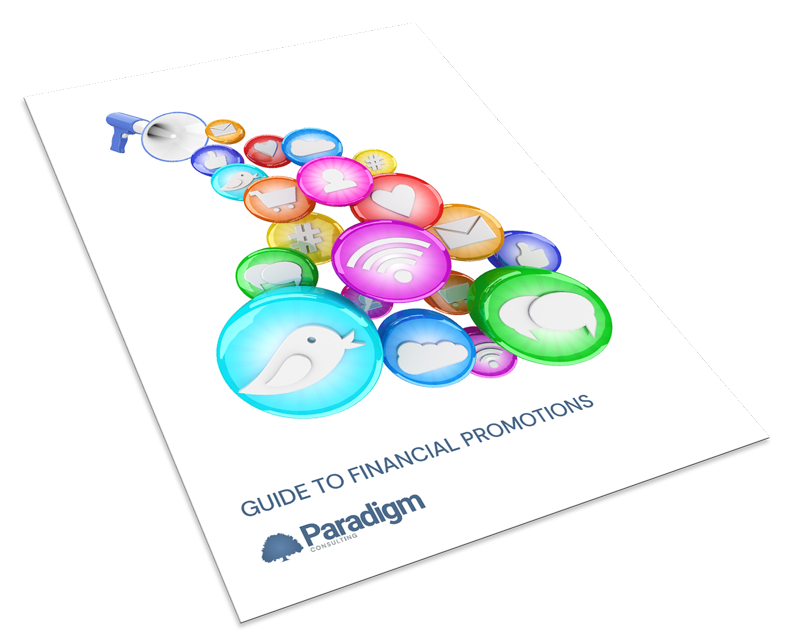 Guide to Financial Promotions
How financial promotions are regulated,
What is classed as a financial promotion
The general restriction on communicating financial promotions,
The impact of the FCA's 'PROD' rules on financial promotions,
The impact of the Senior Managers and Certification Regime (SM&CR) on financial promotions
The requirements for financial promotions; and
How Paradigm can help you draft and issue compliant promotions targeted at the appropriate target market(s).
Download the FREE eBook
---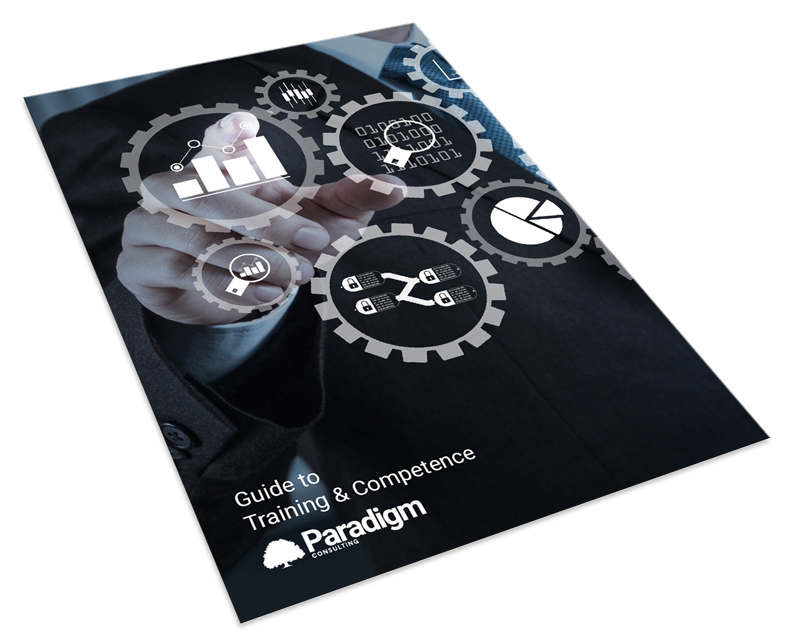 Training & Competence Guide
Top Tips (what good looks like)
Appropriate Key Performance Indicators
How your plan will need to be updated to reflect the Senior Managers & Certification Regime (SM&CR) requirements
How to meet the European Securities and Markets Authority (ESMA) rules relating to Supervisor competence
CPD requirements under Insurance Distribution Directive (IDD) rules
Download the FREE eBook
---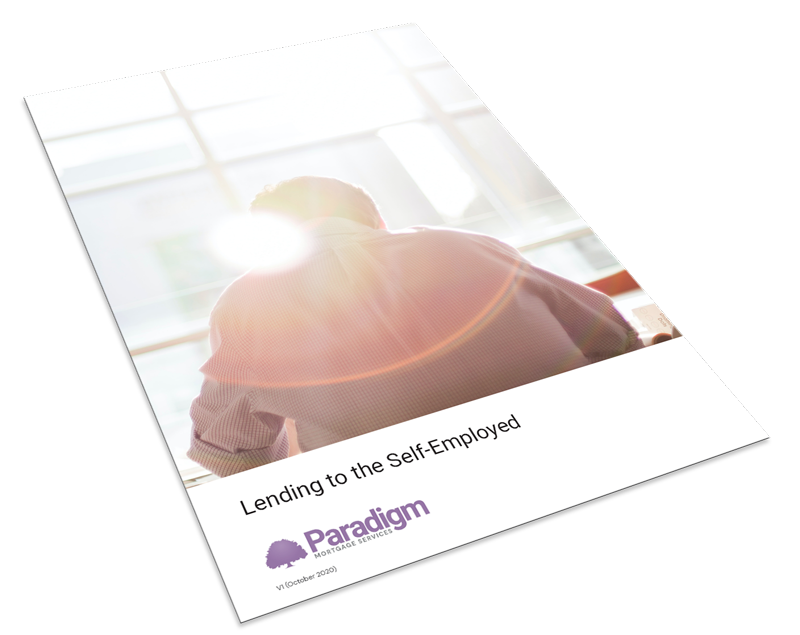 Lending to the Self-Employed
The demographic of the self-employed marketplace
The different types of self-employment
How to read and understand the client's accounting figures
How to write a good business rationale
How a Lender underwrites a self-employed client
Important updates from both Pepper Money and Precise Mortgages about the ways they are able to support your self-employed clients
Download the FREE eBook
---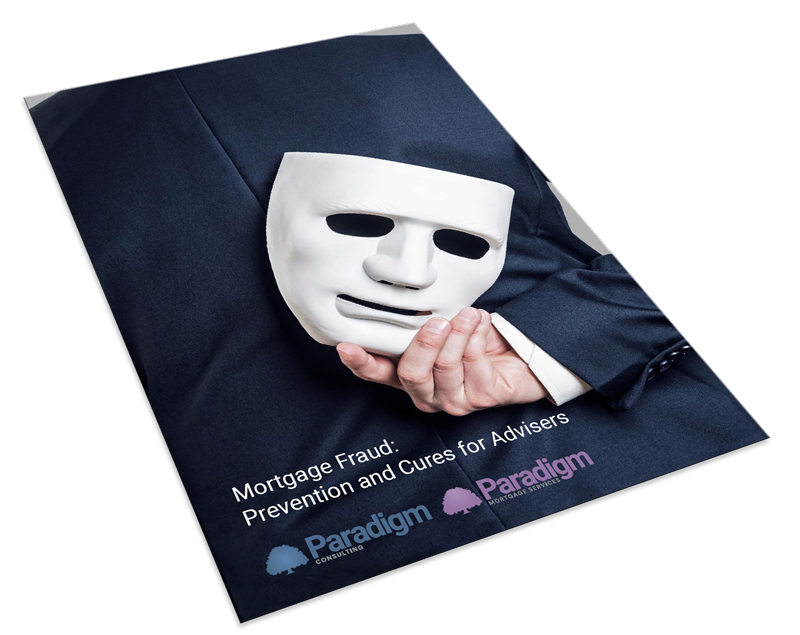 Mortgage Fraud Guide - Prevention and Cures for Advisers
Most common types of fraud in the Mortgage Market Place
The typical characteristics shown by customers who may be committing fraud
What to look out for on documentation provided by clients - payslips and bank statements
Other areas of fraud in the Financial Services Industry
Prevention - available tools that can help firms combat fraud without too much expense
Download the FREE eBook
---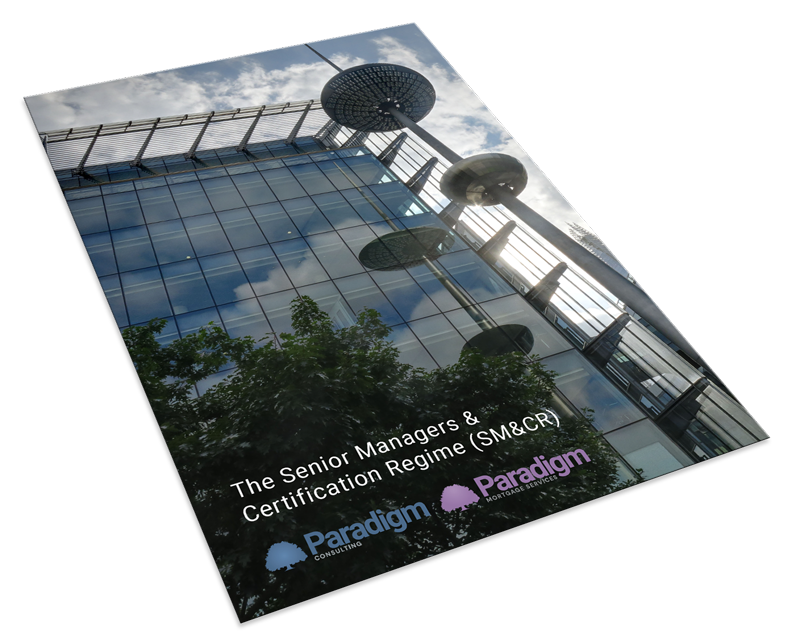 The Senior Managers & Certification Regime (SM&CR)
Key elements of the SM&CR regime, including:
Firm types
Senior Management Functions (SMFs)
The Certification Regime
The Conduct Rules
The Duty of Responsibility and actions you need to take
Download the FREE eBook
---
Provider Focus
At Paradigm, we're committed to making it easier for you to do business with our Protection and GI Provider partners and to helping you to access insurance CPD. We're delighted to bring to you our series of informative of documents, FOCUS. Each edition of FOCUS is a concise guide about a Provider, designed to give you a brief summary of their proposition in a short, easy to read document. This includes details of their proposition, underwriting processes, claims statistics, support telephone numbers, information about any value-added services they offer, as well as registration and agency details.
We believe these will be useful for:
Unstructured insurance CPD content
A good tool for onboarding new staff members
Giving an overview to advisers looking to get into the protection space
A useful, concise point of reference for all individuals within our member firms
Keep an eye out as we will be continually adding to this library of documents, focussing on different Providers on our panel.