Over the years, Invesco has grown to become one of the largest investment managers in the UK.1
Key to our success has been a relentless commitment to investment excellence and our focus on helping investors achieve their investment goals.

It's an approach that's led to an ever-widening range of investment styles, asset classes, geographies and products, with a level of service designed to deliver a superior investment experience.

And as part of Invesco Ltd we have the strength in depth and resources necessary to perform, with investment professionals located in 25 countries and more than 8,000 employees worldwide, all focused on delivering on our clients' goals.2

Capital at risk

1 Retail funds under management. The Investment Association, as at November 2021.
2 as at 31 March 2022.
Visit our website for our latest news, insights and events.
Latest content
Look closer
See how Invesco is changing. With over 350 products and $1.6trillion in assets under management (as at 31 December 2021), unlock greater possibilities and achieve your investment goals with us.
See how we've changed
Unprecedented times call for (un)fixed income
We're seeing unparalleled disruption - inflationary pressure, rate hikes, market volatility and geopolitical shocks. As we face these new realities, we think taking an 'unfixed' approach to fixed income is an advantage. From active to passive, from mainstream to innovative, we can match your needs as they evolve.
Learn more
What investors want: Our research on client perceptions of ESG investing
Invesco recently surveyed 161 financial advisers and 201 advised investors to get their views on ESG. We know that interest in sustainable investing is growing, but are we doing enough to support it's adoption?
Learn more
Introducing the Summit Responsible Range
Meet our affordable range of risk-targeted, global multi asset funds. Run by the highly experienced Henley Multi Asset team, the funds put Environmental, Social and Governance (ESG) considerations at the centre of their investment process.
Find out more
Online training: Understanding ESG
Responsible investing has become an increasingly significant consideration for investors in recent years, but it's still the cause of much confusion. Complete our training to support your understanding and earn structured CPD
Start now
Invest in the future with our Global Focus Strategy
The world is always changing. Some parts of the economy have attractive long-term growth opportunities, whereas others are facing structural headwinds and terminal decline. We invest in businesses of the future.
Find out more
Events
Investment Intelligence Seminars
Registration for the next round of our Investment Intelligence Seminars is now open! Please sign up for one of our seminars running across the UK between 20 April - 22 June and earn 70 minutes of structured CPD.

In the presentation we explore what current inflation levels mean for the Federal Reserve, its plans to raise interest rates and implications for financial markets. Rates are not tightening universally though - in China rates are being cut, and in response to your feedback we shall also spend time revisiting the Chinese outlook.

Register now

Useful links
Investment risks

The value of investments and any income will fluctuate (this may be the result of exchange rate fluctuations) and investors may not get back the full amount invested. Past performance is not a guide to future returns.

Important Information

This content is for Professional Clients only and is not for consumer use.

Where individuals or the business have expressed opinions, they are based on current market conditions, they may differ from those of other investment professionals and are subject to change without notice.

Issued by Invesco Asset Management Limited and Invesco Fund Managers Limited. Both issuing companies are authorised by the Financial Conduct Authority.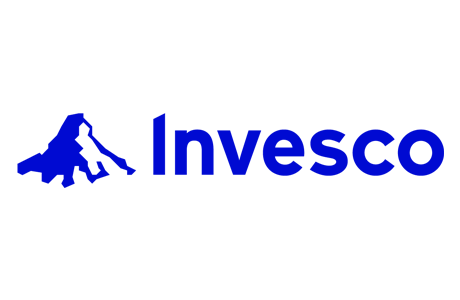 ---
Links