About Mitigo
The digital world has revolutionised organised crime and every financial services firm, large or small, is now a target for cyber criminals.
Automated attacks will find the vulnerabilities in your technology, poorly trained people and any inadequate policies or procedures, putting your business at risk.
Which is why cyber protection is no longer the job of IT support: it requires specialist help.
Without adequate protection in place, firms could face theft of information, data, financial and intellectual property, serious business disruption, as well as reputational damage, and even potential for regulator action and fines. One cyber incident could bring your business to a halt and destroy the hard won trust of your clients.
Paradigm has done its due diligence to provide members with a trustworthy cybersecurity solution to protect your firm.
Services
THE MITIGO CYBERSECURITY SOLUTION - Mitigo's support has been designed for IFAs, to offer proportionate, affordable, ongoing security, to safeguard your firm against cybercrime and includes a dedicated expert client helpdesk.
After assessing your risks, they will take care of the three areas needed to keep your firm safe:
technology – includes on-site technology assessments, penetration testing and vulnerability scanning
people – includes eLearning, testing and simulated phishing
governance – includes policies, personalised staff cyber security handbook and risk management framework.
This service brings together in one straightforward package, the 3 key pillars essential for cybersecurity.
VULNERABILITY ASSESSMENT
- The Mitigo vulnerability assessment is designed to identify every gap within the firm's configuration, with a detailed risk assesment covering technology and processes that allows businesses to understand their gaps and mitigating controls.
HEALTH CHECK FOR SOLE PRACTITIONER
- Even the smallest businesses are the target of cyber criminals, our small business Health Check (maximum 3 users/devices) allows businesses to understand their cyber risk.
EMERGENCY CYBER BREACH RESPONSE
- If you've suffered - or even just suspect that you've suffered a cybersecurity incident, you need to act quickly. Mitigo provides a rapid response, containment and investigation service, and can assist you with reporting obligations to regulators and clients.
To arrange a free, no obligation consultation, submit your details here, call 0161 88 33 626
or email [email protected].
Videos - Cybersecurity in 100 seconds
Have a look at one of Mitigo's latest videos on email account takeover and how they can help you reduce this risk.

You can watch more 100 second videos here on ransomware, remote working, and cloud platforms.
Cyber doctor
Read Mitigo's free advice for your cybersecurity FAQs.
Got a cybersecurity question you want answering? Ask Mitigo by emailing [email protected].
Meet the board
The Mitigo solution is tailored for firms in the financial services sector and relies on the extraordinary experience and expertise of their senior management team, with backgrounds in bank security, law, HR and training, partnerships and affiliations. Read more here.
Mitigo blog
Read their latest articles on the trending topics within the cybersecurity sector. Published by Mitigo staff who have a wealth of knowledge in this specialised topic.
Cybersecurity for remote working
David Fleming, Chief Technology Officer at Mitigo has created some cyber security guidance for remote working, to support our members in keeping their firms safe.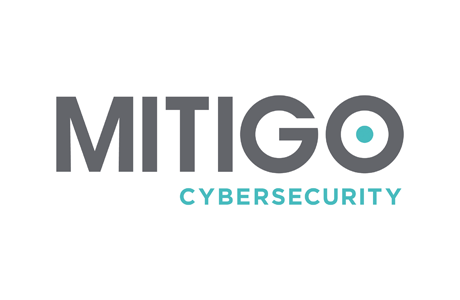 ---