There are few things as prized in our market as 'service excellence'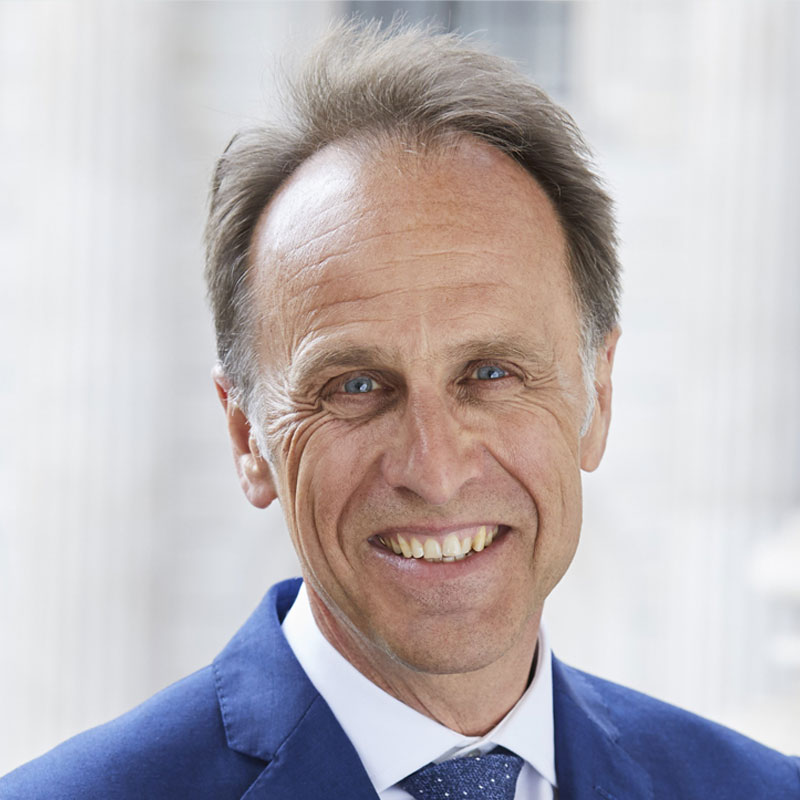 As you will have heard countless times before, building a strong reputation for this can take a very long time and be destroyed in a matter of moments.
In this current market – regardless of what type of stakeholder you are – service seems like the most important aspect of our business offerings. However, as we will only be too acutely aware, just because you might be on top of your game in terms of your client-facing duties, it doesn't mean that the overall experience will be of the highest standards.
That of course is an issue, but it's not one we are ever going to get over. The fact is that you are reliant on others in order to bring a case home to completion, and you will have to put your faith in those others at various, crucial points of the customer journey.
Of course, the choice of who you deal with is vitally important in that regard. In a very real way, you will be judged by the 'company' you keep; it's a very good reason why, when the original regulatory rules for the mortgage market were even being considered and consulted upon, that our 'founding fathers' wanted to ensure a choice made on price alone shouldn't over-ride everything else when an adviser was weighing up their recommendation. Praise be for that.
At present, being able to choose on service – particularly lender service – seems to be absolutely vital. It will not need me to tell the adviser community what is happening right now in our marketplace – they deal with it every single day and in some cases it is not pretty.
It has struck me lately that too many have taken their eye off the ball when it comes to delivering service excellence. This, despite the very fact that service is the only sustainable competitive advantage to be secured in an ultra-competitive market where, for example, there are only so many levers to pull to bring in business.
For instance, and this is as relevant to advisers as it is to distributors like us as it is to lenders, you might 'innovate' but that innovation tends, at some stage in the future, to be copied. We began our journey with innovation in terms of how we rewarded member firms through a profit share and rebate, and it was only going to be a matter of time before others followed this model.
Price is clearly a major lever available to businesses; you can take it lower, you can chase it to the bottom and try to bring in business this way, but ultimately there is always likely to be someone who can say they are going to provide it for less. Some are big enough to be able to make their product a loss-leader. How low, and for how long, can you go before that just isn't sustainable?
Or you can look at differentiation via service. Reliable, consistent, time-conscious, value-adding service and support that delivers exactly what it says it will, within the required timescale. That's essentially what I've always tried to do and to make sure the business stands out for delivering this.
This is a real strategy. One that recognises the importance of service to your customers – in our case, advisers - recognises their needs, recognises how their reputation is impacted, and recognises (and seeks to keep) the promises that they have made to their customers. It is no different if you are a lender or surveyor or conveyancer – the process is the same.
Again, looking around the marketplace at the moment, do enough businesses that we all rely upon, have service excellence anywhere near the top of their list of priorities?
Dare I say it, but perhaps some of the leaders in our mortgage market, do need to take a metaphorical 'helicopter ride' in order to survey their own businesses. Looking down at what they are offering, they can then ask themselves, 'Is this really the best we can do?'
Perhaps, it's really a case of going back to basics for them. If they need a place to start, the age-old, 'Would it be good enough for my mum?' test will immediately tell them whether they are on anywhere near the right path, let alone walking along it. Would the service we offer satisfy her?
An honest answer to that playing-field leveller of a question, will at least get them to begin working through why they might be currently in the position they are, where the specific problems are, and how the business can get out of any hole it might find itself in.
And the benefit of this? Well, you can guarantee that not all competitors will be willing or able to look this honestly at their current service offering. They might not see the value in doing this, or of changing anything, preferring to muddle along, perhaps trying to solve it by 'innovating' or 'repricing' to get themselves out of a hole, only to find weeks/months later that they are still in it, and perhaps even deeper.
There is undoubtedly real value to be had in delivering on service – customers will appreciate it, and it is fundamentally the only long-term sustainabler plan to ensuring your business remains competitive.