Creating a plan for good CPD
Usually by this time of year, people who set themselves New Year's resolutions may well have given up completely (that's me).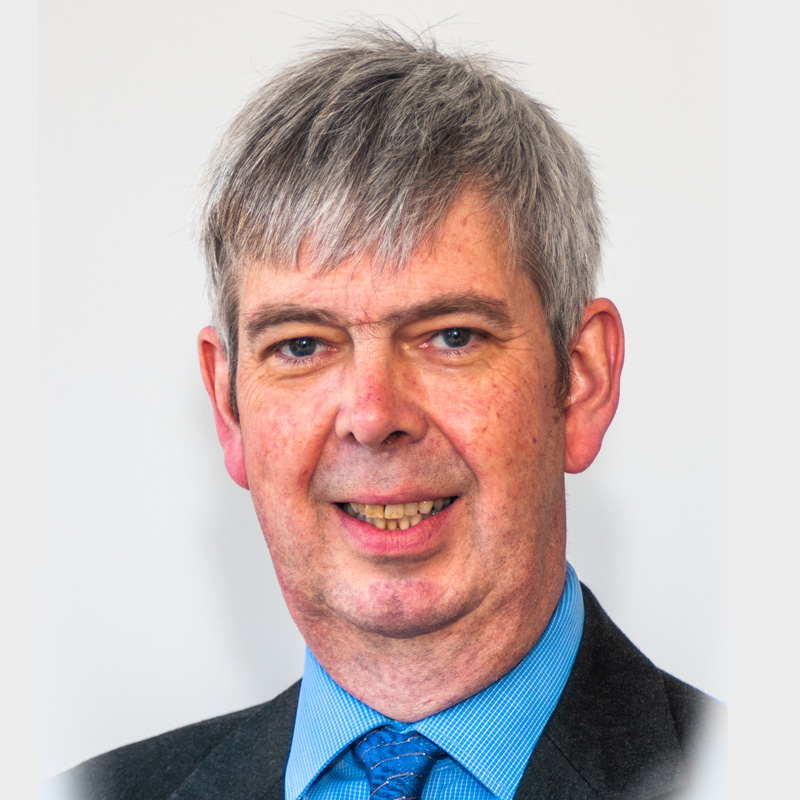 Graeme Stewart
16 February 2021
Or perhaps you're one of those basking in the glory of getting through dry January, giving up smoking or completing a Couch to 5K.
One professional goal for all advisers though is making and sticking to a plan for addressing your learning needs for the year ahead.
As part of this, it's important you record your learning activity in a way that will satisfy your professional body.
Professional bodies may well ask for evidence of continuing professional development (CPD), usually when an individual's statement of professional standing is up for renewal.
Here we'll look at the CPD requirements for advice firms, the differences between structured and unstructured hours and provide some pointers around best practice.
Who needs what on CPD
First, a quick overview of the CPD required for different team members:
Financial advisers
35 hours minimum, of which 21 hours must be structured
Advisers who advise on protection (Insurance Distribution Directive business only): 15 hours minimum. This can be structured or unstructured, and is included in the 35-hour total above if the adviser writes both types of business
Mortgage advisers
No minimum requirements are set by FCA, but you may be obliged to carry out CPD if you're a member of a professional body, or as required by your training and competence (T&C) plan.
Staff under the Code of Conduct tier 1 rules
As above, protection advisers are required to complete the 15-hour minimum requirement.
Depending on their role, for staff advising on Mifid business there are 10 competencies set by the European regulator the European Securities and Markets Authority that may apply. These hours can be structured or unstructured.
Specialist advisers
Those who give advice where a separate additional qualification is required may need to do additional hours to the above, in relation to their specific specialist role.
Supervisors of certified staff
Similar to a specialist adviser, a firm's in-house T&C plan may require additional CPD activity to reflect the specialist nature of their role.
The CPD process involves four stages:
Identifying learning and development needs and planning to address them
Carrying out activities to meet these needs
Recording the time spent for each activity and maintaining evidence of these activities
Reflecting on the outcome and whether the activity met the learning need
For an activity to be eligible as CPD it must be at least 30 minutes long, but different activities of less than 30 minutes to meet a specific learning objective can be combined.
Structured hours
Structured CPD is any formal activity designed to meet a specific learning outcome, that is, what an individual is expected to know, understand or do as a result.
An example would be attending a technical presentation to understand the risk of a particular product. The Chartered Insurance Institute (CII) gives some example activities including, but not limited to:
Studying for an exam
Participating in seminars (web-based or in person)
Lectures, conferences, workshops, courses, online learning
In a minority of cases, the activity might also include educational reading, where high quality reading material has been produced to meet the required learning outcome.
(For me, I take the reading of FCA papers as meeting my learning objectives given my role in compliance support.)
We're going to focus on the CII requirements here for ease, but if you belong to a different professional body we'd always recommend you look at their specific guidance around CPD activity and record keeping.
The CII will usually randomly sample about 10 per cent of members' CPD records each year to check these have been fully and correctly completed.
If they select you, you don't need to send in supporting evidence at the point of the audit.
They do however recommend that evidence should be retained if they request it, and we'd recommend that evidence is retained in the event that the FCA also ask for a copy.
We provide a template training needs analysis for firms to record their learning needs and how they will meet them.
As part of recording CPD, you need to provide a reflective statement on whether the learning need has been met. If this is clearly the case in your reflective statement, that activity can then be counted as structured hours.
The CII gives an example of the kind of reflective statement they would like to see here:
"The example calculations provided within the learning material have helped me develop a better understanding of the methods of calculating premiums. I now feel confident I have the required technical knowledge in this area."
Evidence of structured activity to be kept, as required by the CII, includes:
Attendance certificate or written/email confirmation of attendance from a training provider or employer
Course/workshop outline or agenda showing what was covered and learning objectives
Presentation slides
Unstructured hours
The CII's guidance say unstructured CPD is:
"... any activity an individual considers has met a learning outcome, but which may not have been specifically designed to meet their development needs."
It gives the example of reading a technical article in the trade press read as part of normal day-to-day activities.
Unstructured hours are a good way of keeping up to date with the profession, the wider industry and financial markets.
As well as reading financial or trade publications, this is could also be reading manuals or listening to podcasts.
Evidence of unstructured activity would include notes to describe the learning outcomes.
In planning your CPD, ask yourself: "What learning do I need to perform my specific role?"
Then think about how you'll address that learning need.
Maybe you prefer to watch or listen to your learning material rather than read it. You can then consider what opportunities you have to meet your learning objectives.
There's a host of readily available resources, from the trade press and online workshops to podcasts.
But things like attending a team meeting may also address your stated learning needs, for example if this includes training on things like governance, procedures and policies, anti-money laundering or complaints handling.
Best practice
With all this in mind, here are some tips to help you meet your CPD requirements:
Consider all the options: travelling long distances (when times allow) may not work best for you, especially if there's an alternative online session
Get into the habit of setting aside a little time each week to record your CPD. That way, it'll be easier to have the records to hand if asked for these
Save the evidence on the day at the end of the activity, so you can refer back to it when writing your reflective statement
Before any activity, think about what specifically you want to learn and achieve. This will help you focus on the material presented, but will also prompt you to consider what questions you may want to ask
Is there follow-up material/activity you may want to do after the planned event? You could plan to combine these to deepen your learning and understanding
Would you benefit from a third party, such as your supervisor or professional body, reading your reflective statement? This should help with understanding whether your statement accurately describes whether the learning need has been met.
You can register to access the Paradigm Sales and CPD Academy here