Accord Mortgages is a dedicated intermediary-only lender and part of Yorkshire Building Society Group. They exist to help brokers look after what matters most, their clients.

At Accord you can expect a common-sense approach, not just to lending but applied to everything they do, with every case for every broker.
Flexible underwriting
If you have a trickier case to place, their flexible underwriting is there to make complex easy.
There's no referrals, no 'committees' and certainly no special treatment based on the number of cases given.
Understanding the need for speed and service
Speed of service is key in order to get brokers that lending decision quickly.
New technology to save you time
Accord have invested in new technology to make the application process quicker and easier than ever. So, there's no need to re-key information when making residential applications.
Dedicated Underwriters
Once a case is placed a dedicated underwriter will manage the case from start to finish, and they can be contacted directly.
Easy to contact
Their instant webchat is quick and easy. Or, for more complex cases BDAs are there to help with any questions.
BTL keeps getting better and better
BTL is now on their MSO platform too, offering top slicing, new build and lending in Scotland.
Grow your business with the Growth Series
It's common sense to want to grow and improve a business. That's why Accord have created the Growth Series to provide mortgage brokers with a range of free resources to do just that.
Cascade Score
An alternative product range designed to give another option to brokers whose clients don't meet our higher loan-to-value (LTV) scorecard but do meet our standard scorecard. You don't need to do anything differently; you can submit your DIP and get an automatic decision on whether your client is eligible for our standard or cascade score higher LTV product ranges.
Top all of the above off with our competitive product range, higher LTV lending and up to 5 x income affordability and we know you will be happy doing business with Accord.
Proc Fees
| Product | Gross | Net | Gross Min | Gross Max |
| --- | --- | --- | --- | --- |
| Standard/Offset | 0.45% | 0.425% | £200 | No Max |
| BTL | 0.50% | 0.45% | No Min | No Max |
| Residential Product Transfer | 0.30% | 0.275% | £50 | No Max |
| BTL Product Transfer | 0.30% | 0.28% | No Min | No Max |
| Porting and Further Advance (paid on additional amount only) | 0.30% | 0.275% | £50 | No Max |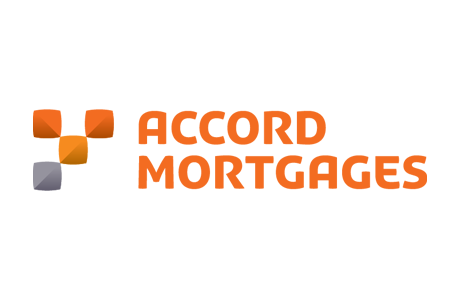 ---
Links
---
How to Register
Registering for the first time:
Register for Accord Mortgages
online
. You may need to have Paradigm's bank account details for procuration fee payments; please call us on 03300 536061 for these details.
Add Paradigm as payment route: