We know that behind every mortgage application is a real person. One whose finances aren't always straightforward. We're not put off by the quirks and complexities – they spur us on.

That's why our customers count on us, and our brokers do too. Because we're not 'computer-says-no'. We individually assess every single mortgage application and if there's a way to make it happen, we'll find it.

Sometimes you need a lender that likes a challenge.

This calls for different.
This calls for Aldermore.

We started with a simple mission
...to help people realise their dreams and ambitions.

Today, we're an award-winning bank offering specialist mortgages, savings and business finance.

We support all sorts of people. It's not just residential mortgage applicants, it's first-time buyers with low deposits, re-mortgagers looking to get a new deal and people with less than perfect credit.

We're there for the self-employed too. Hard-working people who feel like the mortgage market has turned its back on them. We're the ones who always try to find a solution. And if your client has a 15% deposit, we only need one year's accounts to assess their income.

We're also committed to helping your buy-to-let clients. Whether they're a first-time landlord or looking to expand their property portfolio – we're ready to back them all the way.

To see how much your client could borrow, try our buy-to-let affordability calculator

We see our brokers as long-term partners
We think the best way to build a long-term relationship with our brokers is to be upfront and honest. That's why we're clear on what we will and won't lend on. And when our lending criteria changes, or we launch a new product, we make sure you know about it.

We understand you want a quick decision, too. So, we publish our turnaround times on our intermediaries page every working day. It's about keeping you in the loop so you can manage your client's expectations.

Discover more at intermediaries.aldermore.co.uk

How to get in touch
For more details on how we can support you, please contact your regional Aldermore contact using our BDM finder.
Proc Fees
| Product | Gross | Net | Gross Min | Gross Max |
| --- | --- | --- | --- | --- |
| Residential | 0.55% | 0.50% | | |
| Retention (All products) | 0.35% | 0.30% | | |
| All BTL | 0.65% | 0.60% | | |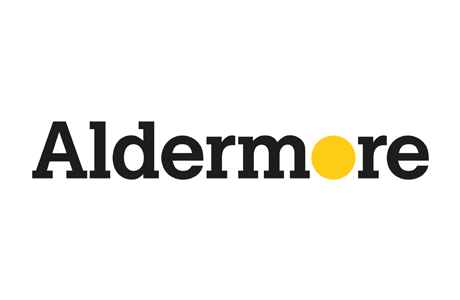 ---
Links
---
How to Register
Registering for the first time:
Click here to register with Aldermore. You will need your FCA number when registering. Once you have completed the registration process, you will receive a verification email and will be able to use the services immediately.
Add Paradigm as payment route:
Go to 'My Profile' and select 'Change Submission Routes' to add Paradigm.