Hodge has been serving customers for over 50 years. They specialise in providing a range of Residential and BTL Mortgages, with a focus on the over 50's and holiday let markets, along with a variety of Commercial Lending and Savings products. Their expertise and knowledge in the markets they serve help their customers to fulfil their ambitions.
They design their products with the consumer in mind, making things simple and straightforward.
Whether it's saving for a rainy day or life event, investing in or developing property, or using one of their specialised mortgages for your clients cherished home, they're here to help them get to where they want to be.
Paradigm members get semi-exclusive access to Hodge's Professional Mortgage!
Helping professional customers climb the property ladder and career ladder at the same time.
Criteria
Age 21 to 50 at application, servicing a range of newly qualified and established professionals
Up to 6 x LTI at 80% LTV and up to 5 x LTI at 90% LTV, including income from a non- professional joint applicant
Newly qualified professionals accepted from day 1
Earned income accepted up to retirement age 75
Minimum income £30k or £50k joint (if only one is applicant is a professional, they must meet the minimum £30k)
100% of verified income considered, including retained profit
Barristers accepted during Pupillage with affordability based on chambers projections
Foreign nationals' resident in the UK for 18 months considered, max 80% LTV + 2 years remaining on tier 1 or 2 visa subject to individual review

Proposition
A bespoke service designed to deliver individualised mortgage solutions
Experienced and dedicated BDM
Underwriters who understand the complexities and challenges of professional income
All applications manually assessed on a case-by-case basis
You can access full product information, downloadable resources and case studies via Hodge's exclusive pilot website by
clicking here
.
Proc Fees
| Product | Gross | Net | Gross Min | Gross Max |
| --- | --- | --- | --- | --- |
| 50+ Residential Mortgage, Retirement Interest Only, Holiday Let and Portfolio BTL | 0.55% | 0.50% | £225 | No max |
| Residential Product Transfer | 0.25% | 0.23% | No min | No max |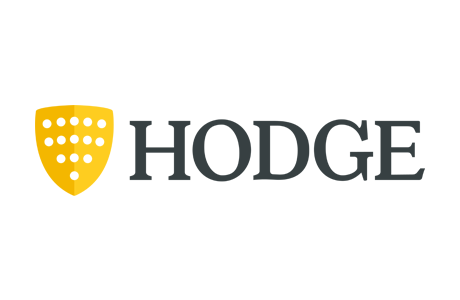 ---
How to Register
Registering for the first time:
Please
click here
to complete your registration.
Add Paradigm as payment route:
Put Paradigm as your payment route on your next application.