When it comes to bridging finance, commercial lending and buy to let, we're experts.
We understand that every case is different, so we approach each one with a willingness to provide answers - however simple or complex it may be. Our aim is to be flexible and provide opportunities where other mainstream lenders may not be able to.
We look to support our brokers and their clients, providing the answers they need and helping them reach their business goals.
Our service and product offering
Commercial and semi-commercial loans
We have experience in lending against a wide range of commercial property types, both to investors and trading businesses. This experience means we offer features which many other lenders don't, including higher LTVs and interest-only products.
Up to 75% LTV available
Large loans welcomed
£200k minimum loan with no maximum
Preferential rates for loans over £1m
Term 2-30 years
Investor and owner-occupier loans
Lending against investment value can be considered
Interest-only available
Will lend on vacant property
Rates dependent on asset quality
Variable and fixed products
No obligatory linked products as with high street banks
Lending to expats acceptable
Unregulated bridging loans
Making use of our lending experience and property expertise, our unregulated bridging loan proposition provides a simple yet competitive range of products designed to help investors raise short-term finance for a variety of purposes. As long as we are offered suitable security, and there is a plausible exit strategy, you won't need to look further for a solution.
Up to 75% LTV gross available
AIP in 4 hours
Competitive pricing
No maximum loan size
Term 1-18 months
Dedicated bridging team
Dual legal representation
Develop exit funding
Loans for when planning permission is being sought
Loans to fund light, medium or heavy refurbishment
Buy to let and HMO
We take a commercial approach to lending on buy to let and HMO properties. Whether we're dealing with a first-time landlord, an unusual or complex property, or a seasoned landlord operating a large-scale portfolio, our tailored approach to assessing proposals has gained us a reputation for offering solutions and getting deals done.
Up to 85% LTV available
First-time landlords accepted
Large portfolios welcomed
Will lend to trading companies
Term 2-30 years
Experience with complex proposals and ownership structures
Single facility available for large portfolios
Interest-only always available
No minimum income
Investment value considered on HMOs
Variable and fixed products
Fee discounts for repeat customers
Lending to expats acceptable
How to register with us as a new user
Before you start submitting mortgage applications to InterBay Commercial, you'll need to register to do business with us. Please visit https://www.interbay.co.uk/broker-portal and register using the Broker Portal. Once this has been completed you will receive a confirmation email.
How to contact us
Once registered, our broker sales support team will be able to offer you support and guidance on 01634 835007. Alternatively, please visit www.interbay.co.uk/contact-us to find your local BDM.
Proc Fees
| Product | Gross | Net | Gross Min | Gross Max |
| --- | --- | --- | --- | --- |
| BTL, commercial & semi-commercial | 1.05% | 0.85% | | |
| Bridging | 1.20% | 1.00% | | |
| Holiday Let | 0.60% | 0.50% | | |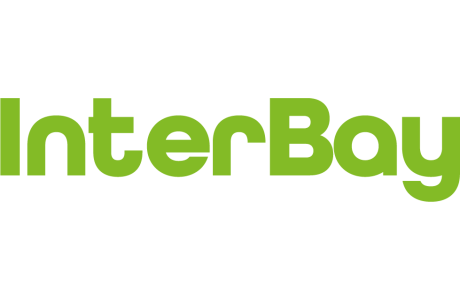 ---
Links
---
How to Register
Registering for the first time:
Register online via
Interbay's Broker Portal
. Once granted access, select Paradigm as your Mortgage Club in the 'Source of Business' section of the application.
Add Paradigm as payment route:
Select Paradigm in the 'Source of Business' section on next application.