As one of the first to offer specialist mortgages, we've always been passionate about helping our customers to own property.
What sets Kensington apart is the way we do this. We combine data and insight, with our team of underwriters who see the person behind the application form enabling us to offer mortgages to a broader range of people.
We've improved our BTL product offer through higher LTVs up to 85%LTV, launched Limited Company lending and top slicing, enhanced affordability on five year fixed products, made our lending criteria more flexible, and improved our service.
We have a truly unique offering which is best summed up as Kensington Difference!
Reasons to use Kensington
Self-employed
Ability to consider the share of net business profits plus salary for company directors
Mortgages for self-employed who have recently started Limited Companies
Minimum trading period only 1 year
Most recent year's figures generally used
Inland Revenue SA302 acceptable
Bank statements will be required with an SA302
Credit History
All communications defaults ignored i.e. Mobile phones
Existing and previous debt management plans
Defaults older than 24 months
Satisfied CCJs older than 24 months
Secured loan arrears older than 24 months
Unsecured credit arrears if accounts now up to date
Contractors
Income calculated on current weekly contract x 46
Only 12 months contracting history required
All professions considered with no minimum income requirement
Online SA302 acceptable
Complex income
Up to 100% of sustainable regular overtime/bonus considered
Up to 100% of sustainable second job income considered
Pension and investment income allowable
Failed Credit Score
Credit score declines
Limited credit history
Lending decisions made by experienced underwriters
Buy to Let
First Time Landlord mortgages
Experienced Landlord mortgages
Let To Buy mortgages
No minimum income for experienced landlords and no maximum portfolio limit
Hero
Maximum age at application: 40

Up to 5x income, subject to affordability

For Armed Forces Personnel, Firefighters, NHS Clinicians (including Nurses & Paramedics), Police Officers & Teachers
Young Professional
Maximum age at application: 40

Up to 6 x income, subject to affordability

For qualified Actuaries, Barristers, Chartered Accountants, Commercial Pilots, Dentists, Doctors & Solicitors
eKo Cashback Mortgage
Up to 12 months from completion date to make the energy improvements and claim cashback reward
£1000 cash paid upon qualification, direct into your client's bank account, as long as their mortgage account is current with no missed payments since completion.
Doing business with Kensington is easy. Just follow these simple steps:
Register online here, using details of your business including your FCA number.
Once registered make sure you select Paradigm as your chosen Mortgage Club. Click on the 'Admin' tab in the navigation bar at the top of the page, and then 'Your Profile'. Finally, select 'Change preferred Mortgage Club' and choose Paradigm.
You are now ready to find the right products for your clients, produce KFIs, obtain DIPs and submit applications.
If you have any questions about this process, or Kensington's products, call its Business Development Unit on 0800 111 020.
Proc Fees
| Product | Gross | Net | Gross Min | Gross Max |
| --- | --- | --- | --- | --- |
| All Products | 0.50% | 0.40% | No Min | No Max |
| Flexi Fixed Term Product | 0.75% | 0.70% | | |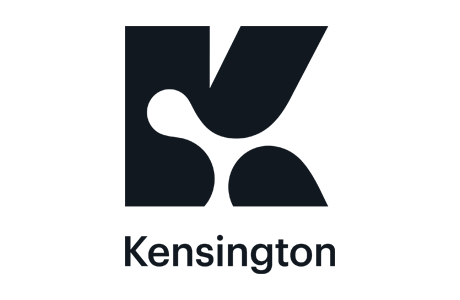 ---
Links
---
How to Register
Registering for the first time:
Register online via
their website
. Please have you firm's details and FCA number to hand in order to complete the process.
Add Paradigm as payment route:
Go to 'Admin' tab and select 'Your Profile'. Select 'change preferred mortgage club' and choose Paradigm.