LiveMore. There's a clue to what they do in their name.

LiveMore are a team of leading experts with specialist skills in mortgage finance and innovative tech. Together they've created a portfolio of interest-only mortgage products exclusively for those over 55. These offer fixed interest rates for periods ranging from 5 years to lifetime.

LiveMore works with intermediary partners to give this growing, but underserved, section of the market the extra financial freedom their customer's desire. LiveMore do this by combining customer care, great service, product innovation and advanced technology in ways that make it easy for people to live their later life to the full.
Proc Fees
| Product | Gross | Net | Gross Min | Gross Max |
| --- | --- | --- | --- | --- |
| All products | 0.55% | 0.50% | | |
| On Going Care Fee | 0.13% | 0.11% | | |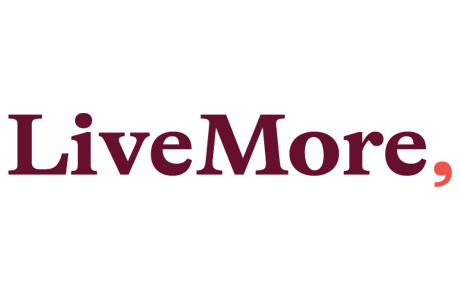 ---
How to Register
Registering for the first time:
Please
click here
to register.
Add Paradigm as payment route:
Select Paradigm as your payment route in the dropdown box whenever you input a case.