The next few years are set to be exciting, not just for more2life, but for the later life lending market as a whole. As the equity release market grows ever larger, and the innovations in lending features continue, it has never been easier to offer your older clients flexible lending solutions that match their needs.
Who are we?
Working exclusively with qualified equity release advisers, more2life provide flexible lifetime mortgages, enabling over 55s to release cash from their homes to help them achieve the retirement they truly deserve.
Our lifetime mortgages come with innovative lending features, at no extra cost, designed to give customers more options, greater control, and deliver peace of mind in later life.
What you can expect from more2life
Commitment to providing advisers with excellent service, showcased by winning five 5* FASAs in a row
Dedicated adviser support
Award-winning customer service
Super-quick, fully digital process for submitting business via fastpath, our online portal
Our products
Whether your clients are looking to release the maximum amount possible, or are looking for a competitive interest rate, want to take a one-off lump sum, or are looking for a series of payments, we may have the plan for them.
Our lifetime mortgages offer different flexible features as standard in order to help deliver peace of mind in later life, including:
Inheritance protection – this could protect a percentage of your client's future house value for loved ones, as long as they do not take the maximum loan available
Partial repayments – depending on which plan your clients take, they could repay up to 12% of their initial loan each year, ERC-free
Downsizing protection – this ensures that if your client downsizes after 5 years from when their loan completes, they could repay their loan ERC-free if the new property does not meet our lending criteria at the time
Early repayment charge exemption

in joint cases, the remaining client can repay their loan ERC-free within 3 years of the death or admission into long-term care of the first client

Fixed ERCs – if applicable, your customer will always know how much it would cost them to repay their loan
Our promise
The advisers we work with and your clients are at the heart of all we do.
We fully appreciate that most of your time is devoted to working closely with your customers, helping them obtain a better financial outcome in later life.
This is why we have a wealth of resources to aid professional development and to keep you updated on market progress - including our fully CII accredited webinars – so that you can focus as much energy on your clients as possible.
We will also provide your clients with flexible, innovative and modern borrowing solutions, and the best possible service, as behind our success is a dedicated team of knowledgeable equity release experts.
We'd love to hear from you!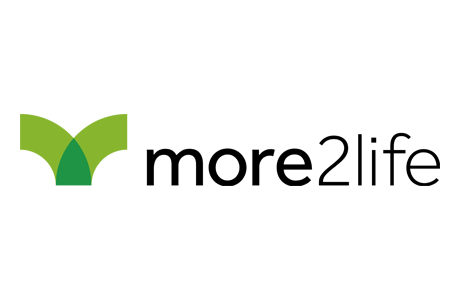 ---
Links