COVID-19 Update from Together - In order to best support our existing customers in these unprecedented times, we have made the difficult decision to stop accepting new product applications for the time being. If you already have an application in progress and wish to discuss it, please contact us on the usual numbers.
Together and our common sense approach to lending
We've been lending for over 40 years, and one thing has never changed: our commitment to common sense, not common practice.
If a case involves an unusual property or purchase, or the client has complex income or imperfect credit, you might be able to place it with the usual suspects. But when two or more of these complicating factors are in place, we're here to make your life easier.
Unlike some other lenders, we don't rely entirely on tickbox criteria to make our lending decisions. Instead, we consider customers' needs and circumstances on a case-by-case basis – and the final decision is always made by a professional underwriter, not a computer.
Our products
We offer a range of products to meet the individual and often unique needs of customers, Paradigm Mortgage Club members can submit cases for:
Residential mortgages – on a first- and second-charge basis, for first-time buyers and home movers alike. Includes large loans, and remortgages on unencumbered properties.
Buy-to-let mortgages – for everyone from accidental landlords and first-time investors, to professionals with extensive portfolios.
Bridging loans - on residential property - to repair a broken chain, release capital, or for any other reason.
An open mind
Talk to us if your client is:
Already retired, or retiring before paying off their mortgage.
Self-employed, has complex income, or on a zero-hour contract.
Relying on bonuses, overtime, and benefits for affordability.
Affected by adverse credit events.
New to the UK, with little or no credit history.
Buying through Right to Buy or a Shared Ownership scheme, or at auction
Being gifted a deposit or equity.
Or if the property is:
Ex-council.
High-rise.
Of non-standard construction (e.g. concrete, or steel- or timber-framed).
An unusual conversion.
A self-build (with the relevant guarantees)
Defective, or in need of major renovation (i.e. Japanese knotweed, uninhabitable, fire-damaged, etc.)
We're here to listen and achieve the best possible outcome for your clients.
Click here to register with My Broker Venue, our online application portal. Registering is quick and easy, and we'll normally have your account activated within 24 hours. When you register on My Broker Venue, simply select Paradigm Mortgage Club from the dropdown list when you're asked if you're part of a mortgage club.
For more information on our products, visit www.togethermoney.com/intermediaries.
Or if you need to ask questions about a case, speak to a BDM on 0333 455 1718.
*Depending on credit profile
Proc Fees
| Product | Gross | Net | Gross Min | Gross Max |
| --- | --- | --- | --- | --- |
| Resi & BTL | 0.60% | 0.50% | | |
| Bridging | 1.00% | 0.90% | | |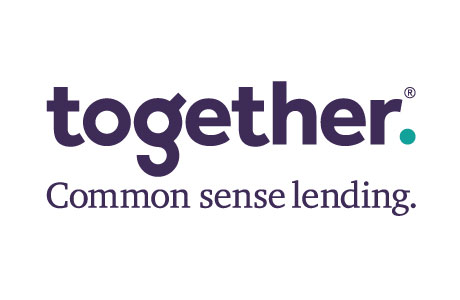 ---
Links
---
How to Register
Registering for the first time:
Register with their online application system,
My Broker Venue
. Once registered, select Paradigm as an option from a drop down menu.
Add Paradigm as payment route:
Re-register on their online application system, My Broker Venue (takes 24 hours).