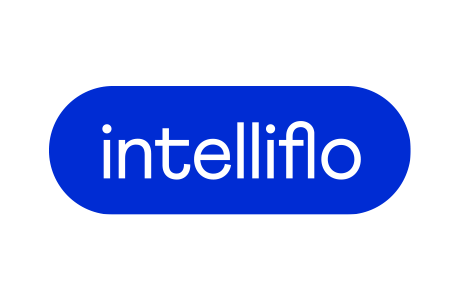 intelliflo - The power of deep integrations
In an ideal world all the systems advisers use, or want to use, would integrate flawlessly, pulling data from one to the other in a seamless journey that saves firms time and money and deliver value for clients. While the industry is moving towards deeper and more effective integrations between the various systems in the adviser toolkit, we're some way off this utopia.  
A report by the lang cat and Origo in 2019 found that firms typically rekey data into three standalone systems when onboarding new clients. We hope that this figure has improved since then, but we all know there are still too many firms rekeying data into multiple systems, which impacts on productivity, adds costs and increases the chance of errors.  
For advice firms relying on a number of systems, deep integrations can make a huge difference to efficiency. Connections between your back-office system and platforms, quote systems, cashflow modelling tools and more mean your client data can be populated automatically, without the need to re-enter the same information into each system or for each application. It makes pulling information together for reporting far easier and quicker, without having to wait for providers to supply information. And it creates a far better, more engaging user experience for the client as well as the adviser. 
Increasingly, different providers in the sector are working together to introduce rich, two-way integrations between systems. The rise of APIs (application programming interfaces), which provide standardised connections, has been a game changer in making wider and richer connections possible. They allow different systems to talk to each other without the need for lengthy projects to create reams of bespoke code for each individual connection and have cut time, resource and cost from the integration process.  
Creating deep links between software owned by different organisations is very possible – we already have numerous partnerships connecting 
intelliflo office
to third-party systems and continue to develop additional connectivity in line with adviser demand. But these two-way integrations require willingness from both parties to collaborate. Providing the open architecture solves part of the problem, but the other system needs to make best use of that architecture in order to share the necessary data and functionality seamlessly. 
The 2020 State of the Adviser Nation report, the lang cat's annual research into UK financial advice profession, found that advisers ranked back-office/CRM systems as the most important piece of technology to their business. Platforms came second and cashflow modelling tools third. Some way behind the top three were client reporting, risk profiling, investment research and client portal.  
It's not surprising that the technology rated most important by advisers has also been of the focus of acquisitions in the sector in recent years – intelliflo's purchase of cashflow planning software i4c, which is now called 
intelliflo planning
, being a case in point. Using a single end-to-end provider can provide a simpler solution than multiple partnerships. When two or more parts of the chain are owned by one company, ongoing development is managed in tandem, ensuring seamless integration and a more consistent user experience. And advisers benefit from the convenience, efficiency and cost savings afforded by a one-stop-shop.  
We are certainly seeing growing demand for a more vertically integrated model, where one seamless solution spans several parts of, or even the whole, adviser technology eco-system. But there are also firms that want to choose their own software and tools to create a bespoke technology solution.
Those firms should be vocal with providers about the connectivity they need between systems to ensure that the industry continues to collaborate for the benefit of all. 
Sophisticated yet easy to use, intelliflo's powerful technology is crafted to help you save time and cut costs, so you can focus on driving your business forward. Our range of cutting-edge solutions supports over 30,000 financial professionals worldwide. Discover how we can help you, your team, or your clients at www.intelliflo.com
Schedule a demo
Visit the intelliflo Strategic Partner page
.