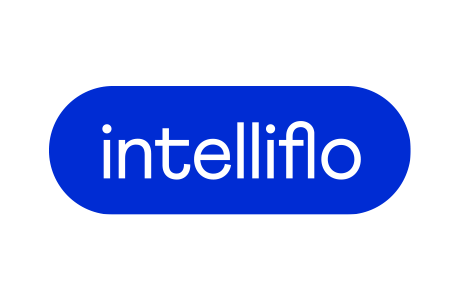 intelliflo - Why you shouldn't discount technology for older clients
For advice firms, using technology like client portals can offer many business benefits. Secure client communication and document sharing and storage, can reduce administration and cut the time and money spent on printing, posting and waiting for documents to be sent and returned. It can also provide clients with a central resource to access up-to-date information on their investments and the data you hold on them without the need for you to retrieve it for them.
But with many firms catering to the near or at-retirement markets, some advisers and planners remain unconvinced about what is in it for the people portals are designed for – the clients themselves. They worry that older clients are either not interested in engaging with their finances digitally or lack the skills to do so effectively. But does this view hold water? Or could it be holding businesses back from embracing a different way of engaging that benefits everyone?
What the data tells us
You might think millennials, a generation known for being glued to their smartphones, would be the most frequent users of client portals, but looking at intelliflo's own data, this certainly isn't the case. Based on 250,000 active clients on the intelliflo personal finance portal
these age groups actually came out as the lowest in terms of activity. Clients in their 50s and 60s used the portal the most and were nearly twice as active as those in their 20s and 30s.
The increasing role technology is playing in the lives of older people is borne out by external data sources too. The pandemic and the consequent lockdowns and restrictions have meant we've all had to adapt to doing more things online. One of the early beneficiaries of this trend was Zoom. At the end of 2019, Zoom was mostly used for virtual business meetings and had about 10 million daily users1. This figure had jumped to 200 million by March 2020, and 350 million by December last year2. Data from Forbes says at the start of the pandemic many of those downloading the Zoom app were aged between 35 and 49, but 20% were aged 50-64 and 10% were 65 and over3.
Age UK has also looked at the impact the pandemic has had on internet use among people in England aged 52 and above. The charity analysed data from the English Longitudinal Study of Ageing carried out in June and July last year, based on over 7,000 responses. While it remains concerned about digital exclusion, particularly among those aged 75 and over, Age UK found that 45% of 52 to 64-year-olds reported using the internet more, as did 41% of 60 to 74-year-olds4.
Popular online activities were, as you might expect, email, online shopping, video and voice calls and social networking. But interestingly, around two-thirds of people (68%) aged 50-64 used the internet to manage their finances, with 59% of those aged 65-74 and 44% of people aged 75 and over also managing their finances online last year.
The perception and the reality
Talking to advice firms, we hear anecdotally that the switch to things like online meetings has been largely well-received by clients. Some clients have even told advisers they prefer this way of working. What is more, the appetite for engaging online is not coming from the age groups you might think. Looking at client portals specifically, we've heard from advisers that the clients who are most active in using the portal are in their 50s and 60s. It is in this age range where they see the most registrations and more frequent logins compared with younger clients.
Beyond the pandemic effect, perhaps there is something else at play here. Thanks to the work you do, clients who have been through the financial planning process understand its power. They are therefore more engaged with financial planning generally and, being closer to or at retirement, they have a more pressing interest in how the decisions they make now will affect their later life.
Of course, regardless of age, some clients will prefer to do things face-to-face, and that's fine. But as the situation around Covid-19 remains fluid, it may well be the case that clients and advisers would prefer to continue working in an online or hybrid environment for the foreseeable future. If so, older clients may welcome the option of using a client portal to stay on top of their financial plan if they're not doing so already. Given how they have adapted or increased their use of technology over the past 18 months or so, arguably it may be a way of working they've come to expect.



Sophisticated yet easy to use, intelliflo's powerful technology is crafted to help you save time and cut costs, so you can focus on driving your business forward. Our range of cutting-edge solutions supports over 30,000 financial professionals worldwide. Discover how we can help you, your team, or your clients at intelliflo.com
Schedule a demo
1
VentureBeat,
Zoom's daily participants jumped from 10 million to over 200 million in three months
2
Business of Apps,
Zoom revenue and usage statistics
3
Forbes,
What you need to know about using Zoom
4
Age UK,
Digital inclusion and older people – how have things changed in a Covid-19 world?