LV= is a leading Protection provider focused on helping advisers to help clients protect their income and support their family through illness, death and everyday life.

We provide our distribution partners and their advisers with a flexible and tailored account management structure, offering dedicated telephone account management to deliver bespoke training and support, for example webinars and one to one telephone or video calls.

Behind the scenes is a network of protection specialists, such as underwriters, service centre and product development teams, who continue to build and enhance our product and service offering.

We're here to offer you the support, training, development and technical guidance you need to help you and your business thrive.

Our products: comprehensive, quality protection
Our Flexible Protection Plan (FPP) is a menu plan designed to offer affordable, flexible and quality financial protection for mass market consumers who live permanently in the UK. With the FPP you can:
Design a simple plan that you can shape and adapt to fit your client's needs.
Apply easily through our on-line application system Fastway with one quote, one set of underwriting and one direct debit.
Get a discount for your clients when two or more policies are included.
Award-winning Income Protection solutions for a wide range of occupations with tailored features and budget options:
Income Protection that covers your client's income when they can't work, with unique features built in at no added cost.
Personal Sick Pay providing income support for your clients in higher risk occupations when they can't work.
Award-winning Life and Critical Illness cover that provides comprehensive high quality cover for individuals and families:
Covers 87 conditions including 49 full payment conditions.
38 additional payment conditions with extensive early stage cancer cover, 20 of which are covered under one additional payment condition.
Optional enhanced children's cover for child specific conditions.
Simple, straightforward Life Protection term assurance and Family Income Benefit:
Terminal illness benefit included
Guaranteed increase options available for specific life events

A Pay My Mortgage facility is also included with Family Income Benefit, Income Protection and Personal Sick Pay, which means that a successful claimant may be able to have all or some of their claim paid directly to their lender to cover their regular mortgage payments.

A comprehensive Business Protection proposition provides Key Person as well as Shareholder and Partnership Protection:
Life Protection or Life with Critical Illness cover for Key Person/Shareholder and Partnership protection
Relevant Life Cover to provide death in service cover for employees.

Daily benefits: tangible and relevant from day one
From day one and throughout the term of a policy, all our protection products provide access to expert support and services at no additional cost:
LV= Doctor Services: Providing the policyholder (or on Business Protection policies, the life assured) with remote access to 6 medical services at no additional cost (including a 24/7 remote GP and prescription service)
LV= Member Benefits: Providing clients with access to our member care helpline and member support fund

Underwriting: an experienced in-house team helping you protect more clients and get their cover on risk quicker:

Claims: the moment of truth
A simple approach to paying claims with support for your client at every stage:
Dedicated claims assessors
Flexible tele-claims approach
Trained claims assessors
PDG charter approved

Great tools and support at your fingertips
Key contacts
Carl Heard, LV= National Account Manager
T: 07976 061567
E: [email protected]

LV= Regional Account Managers
Find your LV= Protection Account Manager
Call: 0800 032 4219

If you need to ask us about underwriting, claims, quotes or anything else, visit the Contact Us section of our Adviser Centre.
Information correct as at February 2021.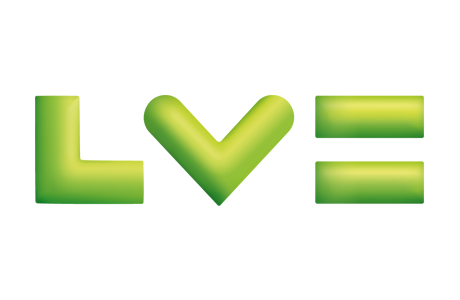 ---
Links
LV= National Account Manager
T: 07976 061567
E: [email protected]
---
How to Register
If you are setting up agencies for the first time with providers
Please
click here
to set up an agency with LV=.
If you are an adviser to a firm that already has agencies
Please
click here
to register with LV=.
If you have applied for an agency and need to be setup on a provider's online system
Please
click here
to register with LV=.