What makes us different?
MetLife Europe d.a.c. is an affiliate of MetLife, Inc. and has been in the UK since 2007, providing innovative protection, employee benefits and retirement solutions.

MetLife, Inc. has established a strong presence through organic growth, acquisitions, joint ventures and partnerships in over 40 countries worldwide and is trusted by tens of millions of customers1.

In the UK, we offer two accident and health products - EverydayProtect and MortgageSafe. Discover more below.

We pride ourselves on:
Efficiency and flexibility
Both EverydayProtect and MortgageSafe Individual Protection policies aim to cover the majority of clients immediately, via quick and simplified online applications.
Innovation and simplification
Our commitment is to provide innovative and simple products which focus on increased accessibility and inclusivity for clients.
Trust and expertise
Our UK based operations deliver proven excellence in claims and service, delivering on our promises when it really matters.


Sources:
1 MetLife Worldwide: https://www.metlife.com/about-us/corporate-profile/global-locations/?WT.mc_id=vu1133
* MetLife protection portfolio period 25th December 2019 to 25th December 2020. Figures based on UK working days during this period.


Products and services are offered by MetLife Europe d.a.c. which is an affiliate of MetLife, Inc. and operates under the "MetLife" brand.
MetLife Europe d.a.c. is a private company limited by shares and is registered in Ireland under company number 415123. Registered office at 20 on Hatch, Lower Hatch Street, Dublin 2, Ireland. UK branch office at One Canada Square, Canary Wharf, London E14 5AA. Branch registration number: BR008866. MetLife Europe d.a.c. (trading as MetLife) is authorised and regulated by Central Bank of Ireland. Deemed authorised by the Prudential Regulation Authority. Subject to regulation by the Financial Conduct Authority and limited regulation by the Prudential Regulation Authority. Details of the Temporary Permissions Regime, which allows EEA-based firms to operate in the UK for a limited period while seeking full authorisation, are available on the Financial Conduct Authority's website.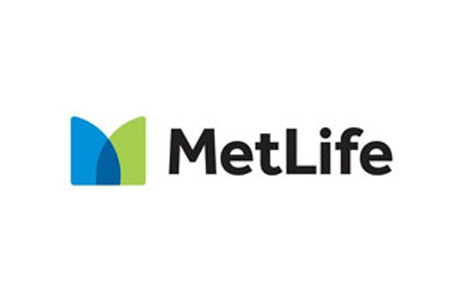 ---
Links
Contact us
Protection sales team:
0800 917 2221
[email protected]

Customer Services & Loyalty team:
0800 917 0100
[email protected]

Claims team:
0800 917 1333
To register a new claim - Option 2
For ongoing claims - Option 3
[email protected]

Underwriting team:
0800 917 1888
[email protected]
MetLife EverydayProtect website
MetLife MortgageSafe website
MetLife Online Services
MetLife Case Study Booklet
MortgageSafe Terms & Conditions
MortgageSafe Policy Summary
EverydayProtect Terms & Conditions
EverydayProtect Key Facts Policy Summary
---
How to Register