Unum is a leading Employee Benefits provider that offers financial protection in the workplace.

Our products include:
Income Protection

Life Insurance

Critical Illness Cover

Dental Cover
We have a wide range of tools designed to help businesses create or enhance their employee wellbeing strategy, including [email protected] which provides access to five integrated health and wellbeing services through one dedicated app.

As part of Unum's partnership with Paradigm, you can take advantage of our exclusive terms, including:
Flexible commission rates (up to 30% of annual premium or a fixed amount) paid monthly or annually

Increased Free Cover Levels and 'whitewashing' (£65,000 for Income Protection and £600,000 for Life Insurance)

3-year rate guarantees (for policies with between 2 and 100 members)*

No minimum premiums
Click an icon below for more details.
* The policy must have a minimum of three employees and a maximum of 100 employees. However, Unum can agree a minimum of two employees for new to market policies, open to all employees where there is a clear expectation of growth (to be determined solely by Unum).
Further Information
We have a dedicated team of Business Development Consultants to support Paradigm members across the country with building and developing their Employee Benefits portfolio.

Our Consultants have a wealth of experience to help support Paradigm members with joint client meetings, data driven market insight, tailored marketing/pitching materials and general conversations about products and services.

Please email [email protected] for any questions or to be put in touch with your local Unum Consultant.
About Unum
At the end of 2020, Unum protected 1.6 million people in the UK and paid claims of £360 million - representing almost £7 million a week in benefits to our customers - providing security and peace of mind to individuals and their families.

Unum is not authorised to give advice. The material contained in this page applies only to Unum and its products. Whilst we have taken all reasonable steps to ensure that the information within this page is accurate and up to date, we cannot accept liability for any error or omissions. Terms and conditions apply.

Unum Limited is authorised by the Prudential Regulation Authority and regulated by the Financial Conduct Authority and the Prudential Regulation Authority.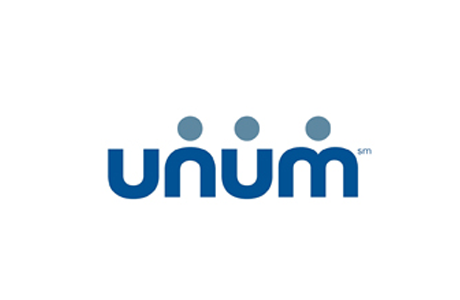 ---
Links
---
How to Register
If you are setting up agencies for the first time with providers
For new agency requests, please
email Unum
. When emailing, please also CC in
[email protected]
. Commission documents will be sent to each member to return.
If you are an adviser to a firm that already has agencies
Unum can set up individual advisor agencies within an existing company. Please email
[email protected]
. Commission documents if they are different from the main agency will be sent to each member to return.
If you have applied for an agency and need to be setup on a provider's online system
Click
here
to visit their website. Registration with an agency number is required. If a member experiences any registration issues, please contact
[email protected]
and they will arrange a local consultant call back to assist with each registration.