There have been no recorded incidents of money laundering being committed where electronic verification has been used in a firm's AML process.
Paradigm are delighted to announce that as a consequence of our strategic partnership with FinTech specialist Experian, we have arranged access for our firms to 'Experian's AML ID&V checks', 'Experian's Credit Bureau Data' and 'Onfido's Digital Document Verification (DDV)' products, and will be supplying these at exceptionally attractive prices.
Experian's AML & Onfido's DDV Tools
Using these tools you can run digital KYC checks that pass AML regulations and your clients can confirm their identity online, without the need for paper forms or the expense of couriering identity documentation.
Paradigm members will not need to purchase a license to use the AML tool, but will only be charged a transactional price of £1.75 (plus VAT). Onfido's Digital Document Verification tool is available at a cost of £5 (plus VAT) for each use - where the normal market rate to non-Paradigm members is £16 (plus VAT). For additional comparison, Royal Mail's charge for recorded delivery of passports is £16.
Experian's Credit Bureau Data Tool
Using the Experian Credit Bureau Data tool brokers can now access their consumers credit information for the first time in the UK. This credit data from Experian allows the customer to show the broker their own data within their credit file. This will provide you with a clear picture of your clients' circumstances and you'll be able to identify if they have any of the following:
Mortgages and outstanding amounts
Secured Loans
Credit Cards
Unsecured Loans
Hire Purchases
Missed payments/CCJs/Bankruptcies/IVAs
We have agreed that the Experian Credit Bureau Data tool is available at a cost £4.50 (plus VAT) for each use.
Exclusive Pricing
To gain access to these exclusive Paradigm rates, firms will need to commit to a minimum annual spend of £250 (excluding VAT). Services will be billed on a pay as you go basis, and invoiced monthly in arrears based on usage.
On the 20 December 2019 the Government transposed the 5th Anti-Money Laundering Directive into UK Law. This directive builds on the 4th AML Directive but with some new inclusions - one of these inclusions is new wording which states, wherever possible, businesses must use electronic verification for their AML checks rather than just looking at paper documents such as passports and driving licences. All of these tools can help to streamline a vital part of the mortgage application process and will meet these new AML requirements.
Find out more and register
Find out more about each of these products on Experian's website here.
To register with Experian for access to their products with Paradigm's exclusive rates, please click here.
Watch a previous recorded Demonstration Webinar
We understand that, as with any technology, you may wish to see a demonstration before considering implementing this into your current processes. Therefore, we have arranged demonstration webinars to show you in detail how the tools work and how they could save you time on a daily basis. The next live webinar dates are TBC, however you can access the recording of a previous webinar here.
Get in touch
For new queries, please contact Experian using the details below to discuss any of the products offered in more detail.
E-mail: [email protected]
Phone: 08444 818 888 option 2
Lines are available from 8am to 6pm Monday to Friday
Quoting 'Question(s) on Affordability Passport'.

For training and on-boarding questions, once you have signed up to use the products, you'll be able to talk to the on-boarding & training team directly as usual using the below details.
Email: [email protected]

For existing customers who have gone live with the services, should you have further issues or questions, the service desk continues to be available 24/7:
Email: [email protected]
Phone: 0333 000 3030
Quoting 'Affordability Passport Version 3'.

If you have any queries concerning the pricing structure, and wish to discuss this with a member of the Paradigm team, please call Christine Newell on 07824 708 956.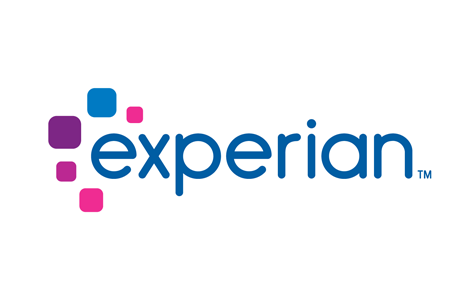 ---