Paradigm Partners Limited is an Introducer Appointed Representative of Howden Insurance Brokers Limited, which is authorised and regulated by the Financial Conduct Authority in respect of general insurance business. Howden Insurance Brokers Limited is registered in England and Wales under company registration 725875. Registered office: One Creechurch Place, London, EC3A 5AF.

We are remunerated by Howden Insurance Brokers Limited for any introductions made by us, which lead to customers entering into a contract of insurance arranged by Howden Insurance Brokers Limited. Once the contract of insurance is incepted, we have agreed that a percentage of our remuneration will be rebated within the final premium payable, providing you remain a client of both us and Howden Insurance Brokers Limited.
Howden Professional Indemnity Insurance
Howden has specialised in providing professional indemnity broking and advisory services to the financial services community for over 20 years. With a department boasting over 140 professional indemnity specialists, the dedicated financial services PI team advise and place a wide range of financial services firms from sole practitioners to national networks to platform providers. There is a wealth of experience within the team and not much the team hasn't seen, though probably not everything.
Howden & Paradigm
Howden have worked with Paradigm to provide PI solutions for their Partner firms since 2008. Although Howden are a slightly older business (founded in 1994), Paradigm and Howden have continued to grow together since 2008 based on shared ethos and values through expertise, care and attention. Howden's parent company, Hyperion, is the world's largest employee owned insurance group, which is a model that attracts and retains the best talent and which shares an affinity with the Paradigm model.
Howden are always happy to offer insurance guidance to Paradigm Partner firms, irrespective of whether your PI business is placed with Howden. They also offer Paradigm Partner firms a confidential, no obligation professional indemnity insurance review which provides a quick, simple way of checking that you are paying the right price for the right cover.
More than just brokers
Bespoke PII policy wording to provide comprehensive cover for Paradigm Partner firms
Direct access to and support from your own experienced Account Executive and Claims Executive
The capacity to respond effectively in the event of a claim sets a good broker apart. Howden's in-house claims department is an integral part of their PII team. Their 30 claims experts have successfully handled over £500m of paid claims in the last decade
Proactive service based on an in-depth understanding of your sector's evolving business, regulatory and operational environment
No obligation advisory services for all firms from start-up to established businesses.
Free of charge, confidential PI review service.
A broker that is respected by your peer group, your regulator and your professional advisers.
Why use Howden?
The financial services sector never seems to enjoy a quiet moment. From endowment advice issues dating back 30 years to the pensions review of the 1990's, changes in regulator and regulatory position, the unique position and structure of the ombudsman, constant changes to legislation and the recurring themes of 'esoteric' investment products, the challenges continue.
Effectively managing professional indemnity insurance in a changing market place demands the appointment of a specialist broker who understands the impact those changes have on premium, risk management, policy coverage and claims. Howden can demonstrate that they have consistently risen to that challenge for financial services firms over a considerable period of time.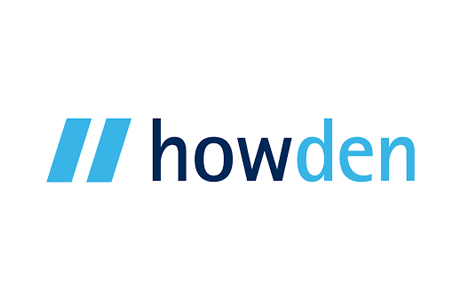 ---
Links
Stay informed about risk and insurance by subscribing, free of charge, to Pi magazine and Howden e-bulletins. For friendly informal guidance on any aspect of your business insurance arrangements, please contact:
Michael Monaghan
Senior Account Executive
Direct Dial: 0207 133 1438
Email: [email protected]
Chris Davies
Director
Main switchboard: 0207 623 3806
Email: [email protected]