Aegon - What the Spring Budget could mean for your clients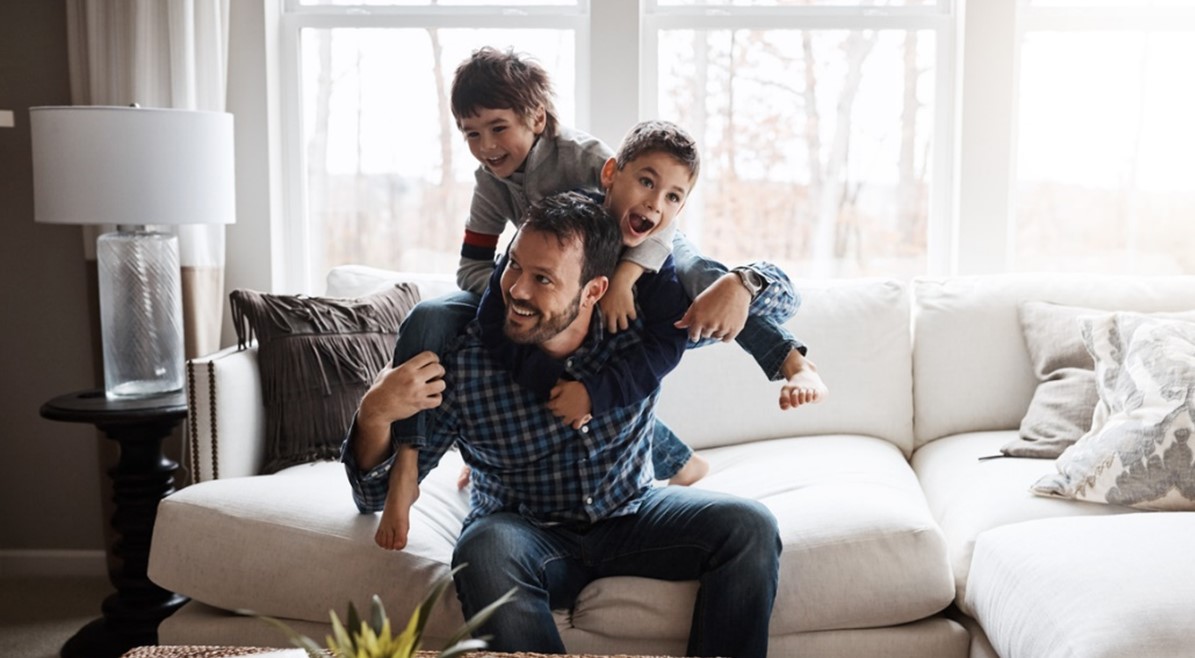 For intermediaries only
We sit down with Steven Cameron (SC), Pensions Director, to get his take on what might be in the UK Government's upcoming budget.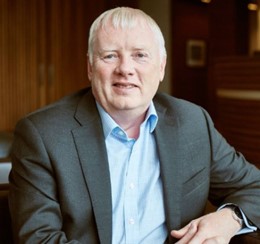 Hi Steven. Firstly, let's cover off why there's so much interest in the 3 March 2021 budget. It feels like there's a lot of speculation going on right now – what's driving that?
SC: Well there's a few reasons for this. You'll remember that Rishi Sunak had to cancel the Autumn Budget because of huge economic upheaval the country was undergoing, so that naturally creates more focus on the Spring Budget. There's also lots of anticipation to see if we'll hear more on the Government's 'Build Back Better' plans for economic recovery. It's going to be hugely challenging to get the nation's finances on a sounder long-term footing so the big question is how will Rishi go about balancing the books, and who will this impact on.
Ah yes, balancing the books. Some could say it's been a tough first year in office for Rishi Sunak – after being thrust into the role only weeks before the last March Budget. What are your thoughts on where we are now as a country, in terms of financial resilience?
SC: Yes, he and the UK Government now face a herculean task to balance finances and help stimulate economic recovery. They've done a huge amount to support jobs and businesses but you don't have to look far to see the impact the pandemic has had on people and their financial lives.
The numbers speak for themselves. UK adults with low financial resilience grew from
10.7 million to 14.2 million over 2020
1
.
And people are continuing to find it a real challenge to make ends meet, not to mention increased debt levels. Charting our economic recovery and deciding on if and when to introduce tax rises is far from simple.
Let's talk about what spending plans they might introduce. But also, what's playing on the minds of most advisers and their clients – who will foot the bill?
SC: Of course, any solution is not straightforward. No one particularly likes tax rises, but all the support from the chancellor needs to be paid for somehow. The question is can a solution be found that avoids unintended consequences and delivers fairness from an intergenerational point of view? That would be the optimal approach but achieving it is tricky.
Something to bear in mind is higher tax rates don't necessarily lead to more money in the coffers. And it's important that investing and saving in pensions continues to be rewarded.
Tell us about what it could mean for workers?
SC: The Conservatives, as part of their election manifesto, pledged that they wouldn't raise Income Tax or National Insurance (NI) contributions. Additionally, if they were to stick to that 'triple tax lock' promise, that would rule out any hike in VAT. So a blanket increase to the headline rate of income tax or NI is unlikely in this Budget at least.
The Chancellor could think about other more targeted changes. That could include levying National Insurance on earned income after State Pension age or aligning Income Tax and NI between employees and the self-employed.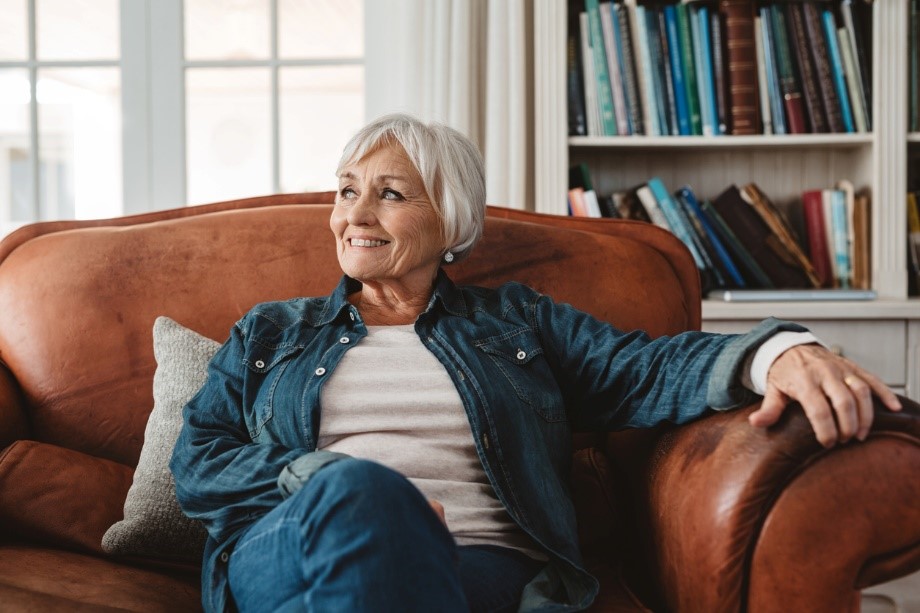 Could state pensioner be in the chancellor's sights?
SC: They could well be. The State Pension triple lock has survived so far – but increasing State Pensions at the highest of inflation, earnings growth or 2.5% a year comes at a considerable cost to those of working age. I'm not convinced it can withstand pressure for much longer in today's climate.
High on the possible target list could be pension tax relief and wealth taxes, how do you feel about this?
SC: The tax system can have a big impact on the most efficient ways of managing long-term saving and investment. But it's vital any changes to tax reliefs and incentives don't discourage saving for retirement. For people to have financial security and better financial wellbeing, we need to incentivise long term savings.
The Government is also more focused on pension funds as a source of investment to support economic recovery, including through infrastructure and the 'green revolution'. This is interesting. Too drastic a cutback in pensions tax relief would clash with this initiative.
The most recent suggestion when it comes to pensions tax relief involves a change to the tax breaks on pension contributions. The possible move could see the introduction of a flat rate of relief at 25% – rather than topping up individual pension contributions based on an individual's 'marginal' income tax rate.
This would reduce the incentives for higher and additional rate taxpayers but would benefit basic rate and non-taxpayers. It's worth noting that any change would be highly complex and would take time to implement.
There's also speculation the chancellor could freeze the lifetime allowance for the remainder of this Parliament. That could be implemented right away but would effectively penalise good investment growth in DC and could also hit many higher but also medium earners in public sector defined benefit schemes including doctors and head teachers.
Capital Gains Tax (CGT) – a topical one. What could be on the cards in this area for investors?
SC: If you listen to the rumblings, rumours suggest an increase in the rates of Capital Gains Tax or a cut in the annual exemption could be on the cards. This could impact those investing outside tax favoured Individual Savings Account (ISA) and pensions wrappers as well as second homeowners when they sell up.
The Chancellor might decide to avoid a tax hike for small business owners who sell their businesses, perhaps to fund retirement. In the spirit of encouraging entrepreneurship, this group might be given exemptions or extended reliefs were CGT to be increased.
The Financial Secretary to the Treasury Jesse Norman recently announced a 'Tax Day'. How does this fit into all of this?
SC: 'Tax Day' on the 23rd is billed as focussing on tax administration and launching consultations on matters such as introducing a digital approach to assessing and paying taxes.
While perhaps less eye catching than some 'rabbits from hats' Budget announcements of recent years – these can be very important to get right. Moving the detailed consultations away from Budget day offers tax experts an opportunity to give their considered input.
In a similar vein, there is nothing stopping the Chancellor setting out a wider range of high level intentions in his Spring Budget (like we've discussed) but then carrying out more in depth consultations. He could do this to get the detail right and avoid unintended consequences. Radical changes of this nature are complex and while a 'rate' of tax can be changed quickly, a new system of tax or tax reliefs takes longer to put in place.
A period of consultation followed by implementation perhaps next April could mean the Chancellor can deliver the right changes – delivering intended benefits – in an orderly manner.
Can we get your closing thoughts, Steven?
SC: Sure. All eyes will be on the Chancellor on March 3 2021. Mine and Aegon's included of course. There's a pretty high change that he'll decide to hold back on announcing any detailed measures, with the prospect of a further Budget in the Autumn when hopefully the full economic impact of the pandemic will be clearer.
Aegon will be covering any changes and how it will impact your business and your clients – look out for the next Fresh Perspectives newsletter in March. In the meantime, visit our
Fresh Perspectives hub
that's packed full of topical goings on, technical articles as well as thought provoking insights to better inform your day-to-day, while supporting your clients.
Sources
FCA, FCA finds the Covid-19 pandemic leaves over a quarter of UK adults with low financial resilience, Financial Lives survey, February 2021.
FCA, Financial Lives survey, February 2021