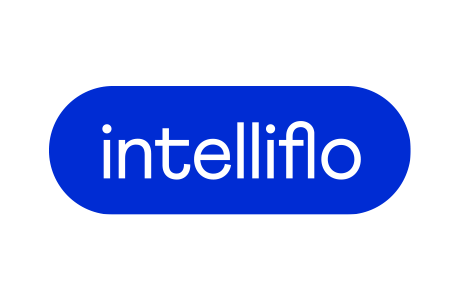 intelliflo - Future-proofing your technology
Advances in modern technology have cut development costs and limited the need to create physical infrastructure, rapidly reducing the time between technology breakthrough and mass-market adoption and at the same time significantly increasing the pace of change. Alexander Graham Bell submitted his patent in 1876, but it took until 1975 for landline telephones to be used in half of UK households1. The tablet achieved the same level of ownership within a decade of launch2 and smart speakers have already reached 22% penetration, less than five years after the UK release of the Amazon Echo.
The speed of change means that advice firms need to think about 'future-proofing' their technology to meet the evolving demands of the business, clients and the Regulator and avoid being left behind by the competition. Ensuring your technology has the flexibility to integrate your core systems with additional software and tools is one way of adapting your offering in line with the market's changing needs.
As technology has evolved, the way integrations happen has also changed. For instance, when we first started integrating our systems with platforms and other software providers, both parties would initiate a project to define the data standards and development teams would work together to build a bespoke solution. The project could take anything from three months to over a year and once complete would need constant monitoring to maintain the integration and ensure updates on either side didn't cause it to fail.
Today, instead of data standards, the global norm is to use application programming interfaces (APIs) to connect and pass data between systems. An API is basically an intermediary that allows two different systems to talk to each other. All you need is for both systems to connect via the API endpoint, making it easy to simply 'plug in' different solutions and completely transforming the integration process.
For advice firms, such integrations can make a huge difference to efficiency. Having a back-office system, such as intelliflo office
, integrated to your platform or quote portal removes the need for rekeying information and reduces errors when opening accounts or applying for new products. Valuation and data links simplify ongoing client management by providing easy access to holdings and investments, so you don't have to spend time contacting providers by phone or email to get up to date information. Direct connections with financial planning and research tools allow you to tailor the advice process, making it faster to build the plan and easier to demonstrate value to clients.
At intelliflo, we have reengineered our architecture in recent years to create hundreds of APIs that any firm can use to connect to different points in our software. Advice firms use a huge number of different solutions to build their propositions and we want to make our technology as flexible as possible to accommodate that. As well as providing deep integrations with a number of partners, we have the
intelliflo store
which includes a host of integrated apps offering an ever-growing suite of functionality to enhance the way you work. And through our open APIs, we give third-party suppliers access to the same underlying capabilities as our own applications and products, so, if you want to, you can connect and integrate your own systems to extend our platform with new and innovative market offerings.
Taking advantage of modern API technology can open up a range of functionality, allowing firms to switch on, or switch off, different software and tools as the business grows or to adapt to changing market, client or regulatory requirements. As well as unlocking the capabilities you want today, the flexible integration options offered by API technology mean your firm has the building blocks to take advantage of the next functionality trend too, helping to insulate your business from ever increasing pace of change.
Sophisticated yet easy to use, intelliflo's powerful technology is crafted to help you save time and cut costs, so you can focus on driving your business forward. Our range of cutting-edge solutions supports over 30,000 financial professionals worldwide. Discover how we can help you, your team, or your clients at
www.intelliflo.com
Schedule a demo
Visit the
intelliflo Strategic Partner page
1
https://www.statista.com/statistics/289158/telephone-presence-in-households-in-the-uk/
2
https://www.ipsos.com/en/over-half-gb-adults-now-own-tablet